By Anna Italia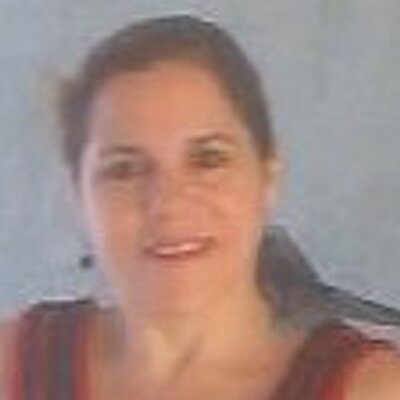 Follow me in Twitter @ItalianSerieA,
Facebook: Anna Italia Page
Hello my friends. How are you doing? The Serie A is back after the international break. Here is the 2018-2019 Serie A Week 4 RESULTS for the Fourth Round on Saturday 15, Sunday 16, and Monday 17 September 2018.

Party is on!  Cristiano Ronaldo scoring his first goal in the Serie A with Juventus after transferring from Real Madrid.  Juventus defeated Sassuolo with 2-1.  The two goals by Cristiano and the party at the Allianz Stadium is on with the classic shout SSSSSIIIIIUUUUUUUUUU!    Juventus is the only team winning all four games to collect all 12 points leading the Serie A as the sole leader.   Sassuolo losing the 2nd position and stepping down to the 3rd position.
We have a big flop in this round.   Inter losing the home game at the Giuseppe Meazza Stadium against newly promoted from Serie B team "Parma."  Yes,  it is a tough blow for Inter seeing their objective to be among the Champions League zone getting complicated.  Of course, it is still too early, and Inter might react in the upcoming games.  Will they?
One mega goleada is that of Sampdoria crushing Frosinone at the Matusa Stadium with an astonishing 0-5 score!!!!!
Napoli back to the winning path after defeating Fiorentina thanks to the goal of forward Lorenzo Insigne to claim the 3 points.
===============
Italian Serie A Tickets for next 10 games

===============
Results from Serie A Week 4



AS Roma 2 – 2 Chievo Verona
Udinese 1 –  1 Torino
Genoa 1 – 0 Bologna
Empoli 0 – 1 Lazio
SPAL – Atalanta (Monday 17 September)
Top Serie A teams standing AFTER Serie A Week 4 game. First 4 qualifying for Champions League, 5 and 6 for Europa League. (as of Sunday 16 September 2018)

– JUVENTUS, 1st position with 12 points and a positive goal difference of +5
– NAPOLI, 2nd position with 9 points and a positive goal difference of "0"
–SASSUOLO, 3rd positions with 7 points and a positive goal difference of +2
– SAMPDORIA, 4th position with 6 points and a positive goal difference of +7
– FIORENTINA, 5th position with 6 points and a positive goal difference of +5
– SPAL, 6th position with 6 points and a positive goal difference of +1
Relegation Zone:
– BOLOGNA 18th position with 1 point and a negative goal difference of -5
– FROSINONE, 19th position with 1 point and a negative goal difference of -10
– CHIEVO VERONA, 20th position with 1 point and a negative goal difference of -6
2017- 2018 Italy Serie A Standing until Sunday 16 September 2018
 Italian Serie A Team
MP
W
D
L
GF
GA
GD
PTS
1
Juventus
4
4
0
0
9
4
5
12
2
Napoli
4
3
0
1
6
6
0
9
3
Sassuolo
4
2
1
1
9
7
2
7
4
Sampdoria
3
2
0
1
8
1
7
6
5
Fiorentina
3
2
0
1
7
2
5
6
6
S.P.A.L. 2013
3
2
0
1
2
1
1
6
7
Genoa
3
2
0
1
6
6
0
6
8
Lazio
4
2
0
2
3
4
-1
6
9
Roma
4
1
2
1
7
7
0
5
10
Torino
4
1
2
1
4
4
0
5
11
Udinese
4
1
2
1
4
4
0
5
12
Atalanta
3
1
1
1
7
4
3
4
13
Cagliari
3
1
1
1
3
4
-1
4
14
AC Milan
3
1
1
1
5
5
0
4
15
Inter Milan
4
1
1
2
5
4
1
4
16
Empoli
4
1
1
2
3
3
0
4
17
Parma
4
1
1
2
4
5
-1
4
18
Bologna
4
0
1
3
0
5
-5
1
19
Frosinone
4
0
1
3
0
10
-10
1
20
Chievo
4
0
2
2
5
11
-6
-1
– Watch Serie A Matches Live with fubo PRO games including Juventus, AS Roma, AC Milan, Inter, Napoli