By Anna Italia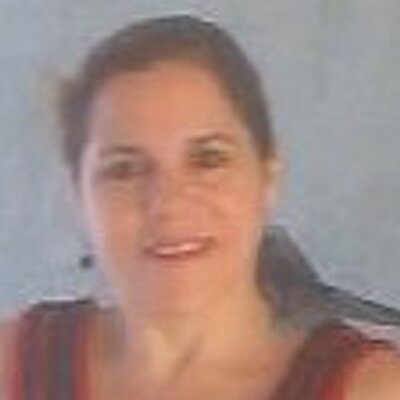 Follow me in Twitter @ItalianSerieA,
Facebook: Anna Italia Page
Hello my friends. Here are the 2018-2019 Serie A Week 19 Results / Nineteenth Round on Saturday 29 December 2018.
The verdict is here.  Juventus ending the 2018 as the sole leader of the Serie A and will start the 2019 as the "Commander in Chief of the Serie A".   Here is the situation.  Juventus winning 17 games and 2 draws this season.    Juventus closing 2018 on a high note with a home victory at the Allianz Stadium defeating Sampdoria with a 2-1.   Cristiano scoring the two goals and Quagliarella  for Sampdoria.
Super  2018 celebration  is  high for Juventus because forward Cristiano Ronaldo ended as Top Scorer  with 15 goals and 5 assists.   Second top scorer is Genoa player Krzysztof Piatek with 13 goals and no assists.    The positive note for Sampdoria is seeing forward Fabio Quagliarella as the top 3 scorer with  12 goals and 5 assists which means he is -3 goals below Cristiano Ronaldo.   You bet 2019  race for the Top scorer will be a thriller.   My bet?  Of course, I am rooting for Cristiano Ronaldo.
The business in the relegation zone is quite the same.  Good news is for Chievo Verona seeing the light at the end of the tunnel battling for salvation.  Chievo defeated Frosinone at the Marc'Antonio Bentegodi Stadium with a 1-0.  This is an important victory because it is Chievo's first win this season.  Yep.  You bet it is an added boost for the morale of the team.
===============
Italian Serie A Tickets for next 10 games

===============
Results from Serie A Week 19



Juventus 2 – 1 Sampdoria
Chievo Verona 1 – 0 Frosinone
Empoli 0 – 1 Inter
Genoa 0 – 0 Fiorentina
Parma 0 – 2 AS Roma
Lazio 1 – 1 Torino
Sassuolo 2 – 6 Atalanta
Udinese 2 – 0 Cagliari
Napoli 3 – 2 Bologna
AC Milan 3  – 2 SPAL
Top Serie A teams standing AFTER Serie A Week 18 game. First 4 qualifying for Champions League, 5 and 6 for Europa League. (as of Saturday 29 December 2018)

– JUVENTUS, 1st position with 53 points and a positive goal difference of +27
– NAPOLI, 2nd position with 44 points and a positive goal difference of +20
– INTER, 3rd positions with 39 points and a positive goal difference of +17
– LAZIO, 4th position with 32 points and a positive goal difference of +7
– AC MILAN, 5th position with 31 points and a positive goal difference of +6
– AS ROMA, 6th position with 30 points and a positive goal difference of +10
Relegation Zone:
– BOLOGNA, 18th position with 13 points and a negative goal difference of -14
– FROSINONE, 19th position with 10 points and a negative goal difference of -25
– CHIEVO VERONA, 20th position with 8 points and a negative goal difference of -21
2018 – 2019 Italy Serie A Standing until Saturday 29 December 2018
2018 – 2019 Serie A Standing


| GP | W | D | L | F | A | GD | P |
| --- | --- | --- | --- | --- | --- | --- | --- |
| 19 | 17 | 2 | 0 | 38 | 11 | +27 | 53 |
| 19 | 14 | 2 | 3 | 37 | 17 | +20 | 44 |
| 19 | 12 | 3 | 4 | 31 | 14 | +17 | 39 |
| 19 | 9 | 5 | 5 | 28 | 21 | +7 | 32 |
| 19 | 8 | 7 | 4 | 26 | 20 | +6 | 31 |
| 19 | 8 | 6 | 5 | 34 | 24 | +10 | 30 |
| 19 | 8 | 5 | 6 | 32 | 23 | +9 | 29 |
| 19 | 8 | 4 | 7 | 39 | 27 | +12 | 28 |
| 19 | 6 | 9 | 4 | 24 | 19 | +5 | 27 |
| 19 | 6 | 8 | 5 | 25 | 18 | +7 | 26 |
| 19 | 6 | 7 | 6 | 30 | 32 | -2 | 25 |
| 19 | 7 | 4 | 8 | 17 | 23 | -6 | 25 |
| 19 | 4 | 8 | 7 | 17 | 25 | -8 | 20 |
| 19 | 5 | 5 | 9 | 25 | 35 | -10 | 20 |
| 19 | 4 | 6 | 9 | 16 | 23 | -7 | 18 |
| 19 | 4 | 5 | 10 | 15 | 27 | -12 | 17 |
| 19 | 4 | 4 | 11 | 22 | 37 | -15 | 16 |
| 19 | 2 | 7 | 10 | 15 | 29 | -14 | 13 |
| 19 | 1 | 7 | 11 | 12 | 37 | -25 | 10 |
| 19 | 1 | 8 | 10 | 14 | 35 | -21 | 8 |
– Watch Serie A Matches Live with fubo PRO games including Juventus, AS Roma, AC Milan, Inter, Napoli