By Anna Italia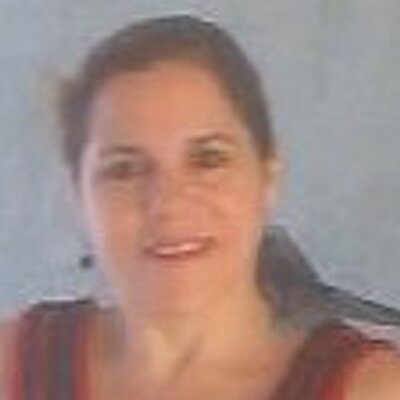 Follow me in Twitter @ItalianSerieA,
Facebook: Anna Italia Page
Hello my friends. Here are the 2018-2019 Serie A Week 15 / Fifteenth Round on Friday 7, Saturday 8, and Sunday 9 December 2018.

The king rules in Italy.  Yes, my friends, the famous Derby d'Italia between Juventus and Inter  had a victorious Juventus reaffirming their dominion in the Serie A.   Juventus defeated Inter at the Allianz Stadium and keep the sole leadership of the Serie A with 43 points.   Juventus reaching 14 wins and 1 draw this season.  You bet this is  a major blow for Inter  falling down on their quest to hold at least the second position.
Surely, Napoli  is setting the tone for a two-way race for the Scudetto.  Napoli crushed Frosinone at the San Paolo Stadium with a mega goleada 4-0.    It is a superb victory for Napoli because not only they  won the game, but also kept a wide advantage over Inter.  Napoli remain in the second position with 35 points  being -8 points below Juventus and +6 points above Inter  with 29 points.
An upset is for AS Roma unable to win the away game at the Sardegna Arena.   Cagliari not giving a chance to Roma and the game ended with a 2-2 draw.  It's a disappointment for Roma still below the  European zone and desperately in need to gain points to climb the Serie A Standing.
Another draw in this round is Lazio 2 – 2 Sampdoria.   It's an upset for Lazio   because they needed full 3 points to keep up climbing the Standing and not risking to be out of the European zone.  For the moment, Lazio is safe in the 5th position.
The big blow in this round is for Bologna Coach Filippo Inzaghi.  Yep!  Inzaghi defeated by Empoli at the Carlo Castellani Stadium with a 2-1.  It is just a painful defeat because Inzaghi might risk being sacked.  Ironically, the next game is against his ex-team AC Milan at the Renato Dall'Ara Stadium.
Sassuolo and Fiorentina had to archived an unexpected draw.  The match at the Mapei Stadium ended with a 3-3.  It is not a good result for neither.
AC Milan failing to win the home game at the San Siro Stadium ending with a 0-0 draw against Torino.  It's a disappointment for Milan because they would have just shorten the distance with Inter with all full 3 points and instead they just got 1 point.  Milan is in the 4th position with 26 points and Inter in the 3rd position with 29 points.  Lazio with 25 points is just 1 point below AC Milan.  Let's see what happens in the next games…..
===============
Italian Serie A Tickets for next 10 games

===============
Results from Serie A Week 15



Juventus 1 – 0 Inter
Napoli 4 – 0 Frosinone
Cagliari 2 – 2 AS Roma
Lazio 2 – 2 Sampdoria
Sassuolo 3 – 3 Fiorentina
Empoli 2 – 1 Bologna
Parma 1 – 1 Chievo Verona
Udinese 1 – 3 Atalanta
Genoa 1 – 1 SPAL
AC Milan 0 – 0 Torino
Top Serie A teams standing AFTER Serie A Week 15 game. First 4 qualifying for Champions League, 5 and 6 for Europa League. (as of Sunday 9 December 2018)

– JUVENTUS, 1st position with 43 points and a positive goal difference of +24
– NAPOLI, 2nd position with 35 points and a positive goal difference of +18
– INTER, 3rd positions with 29 points and a positive goal difference of +14
– AC MILAN, 4th position with 26 points and a positive goal difference of +6
– LAZIO, 5th position with 25 points and a positive goal difference of +4
– TORINO, 6th position with 21 points and a positive goal difference of +3
Relegation Zone:
– BOLOGNA, 18th position with 11 point and a negative goal difference of -11
– FROSINONE, 19th position with 8 point and a negative goal difference of -22
– CHIEVO VERONA, 20th position with 3 point and a negative goal difference of -20
2018 – 2019 Italy Serie A Standing until Sunday 9 December 2018

2018/2019 Serie A

GP

W

D

L

F

A

GD

P

1

  

Juventus

15
14
1
0
32
8
+24
43

2 

Napoli

15
11
2
2
32
14
+18
35

3

 

Internazionale

15
9
2
4
27
13
+14
29

4

  

AC Milan

15
7
5
3
24
18
+6
26

5

  

Lazio

15
7
4
4
22
18
+4
25

6

  

Torino

15
5
7
3
19
16
+3
22

7

  

Atalanta

15
6
3
6
29
20
+9
21

8

  

AS Roma

15
5
6
4
26
20
+6
21

9

  

Sassuolo

15
5
6
4
24
22
+2
21

10

 

Parma

15
6
3
6
16
19
-3
21

11

 

Sampdoria

15
5
5
5
23
19
+4
20

12

 

Fiorentina

15
4
7
4
21
16
+5
19

13

 

Cagliari

15
3
8
4
15
19
-4
17

14

 

Empoli

15
4
4
7
19
26
-7
16

15

 

Genoa

15
4
4
7
20
30
-10
16

16

 

SPAL

15
4
3
8
14
24
-10
15

17

Udinese

15
3
4
8
13
21
-8
13

18

Bologna

15
2
5
8
13
24
-11
11

19

 

Frosinone

15
1
5
9
11
33
-22
8

20

 

Chievo Verona

15
0
6
9
12
32
-20
3
– Watch Serie A Matches Live with fubo PRO games including Juventus, AS Roma, AC Milan, Inter, Napoli