By Anna Italia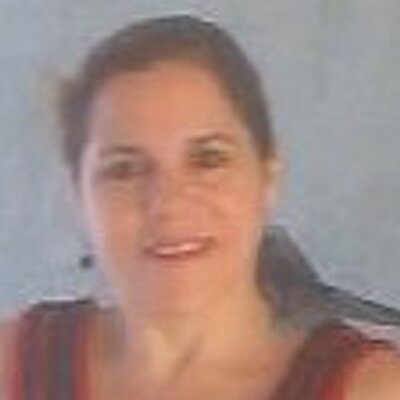 Follow me in Twitter @ItalianSerieA,
Facebook: Anna Italia Page
Hello my friends.  It's so nice to welcome the Serie A again for the new season.  Here are the 2018-2019 Serie A Week 1 RESULTS / First Round on Saturday 18, Sunday 19, and Monday 20 August 2018.    There were two games postponed after the Genova tragedy with the Monrandi Bridge collapsing.  AC Milan vs Genoa and Sampdoria vs Fiorentina postponed.
Italy's Champions Juventus starting the new season with a victory.   The hype and the Ronaldo mania gaining momentum and more fans.   Surely, the signing of the best player of the world Cristiano Ronaldo gives an added boost to the Italian Serie A.   Juventus defeated Chievo Verona at the Marc'Antoio Bentegodi Stadium with a 2-3 after being down overturning the result.  Cristiano did not score, but  show great team participation.
A big  plus is for the "King of Napoli," the new Napoli coach Carlo Ancelotti  making his debut with a victory.   Napoli with an important victory winning the away game against Lazio at the Olimpico di Roma Stadium.
AS Roma grabbing an away victory defeating Torino at the Olimpico di Torino Stadium.  The late goal in the 89th minute by forward Edin Dzeko was enough to secure the victory.   A blow for Torino coach Walter Mazzarri  being sent off for protesting asking or a penalty.
A flop for new Bologna Coach Filippo Inzaghi.   It's a bad debut for Inzaghi losing the home game at the Renato Dall'Ara Stadium against SPAL.
Another flop is for Inter starting the new season on the wrong foot.  Inter defeated at the Mapei Stadium by Sassuolo.  It's good news for Sassuolo because they claimed their first home victory gaining full 3 points after forward Domenico Berardi converting the penalty for the final 1-0.    Inter fans disappointed as their hope to start with a victory to sow they are a strong contender for the Scudetto was crushed with this defeat.
The only match ending with a draw was Parma 2 – 2 Udinese.   We might say not a bad start for Parma after being promoted from the Serie B.  Parma battled and managed to claim at least 1 point in front of their fans at the Ennio Tardini Stadium.
===============
Italian Serie A Tickets for next 10 games

===============
Results from Serie A Week 1



Chievo Verona 2 – 3 Juventus
Lazio 1 – 2 Napoli
Torino 0 – 1 AS Roma
Empoli 2 – 0 Cagliari
Parma 2 – 2 Udinese
Sassuolo 1 – 0 Inter
Bologna 0 – 1 Spal
AC Milan vs Genoa (postponed until October 31, 2018)
Sampdoria vs Fiorentina (postponed until September 19, 2018)
Atalanta 4 – 0 Frosinone
Top Serie A teams standing AFTER Serie A Week 1 game. First 4 qualifying for Champions League, 5 and 6 for Europa League. (as of Monday 20 August 2018)

– ATALANTA, 1st position with 3 points and a positive goal difference of +4
– EMPOLI, 2nd position with 3 points and a positive goal difference of +2
– JUVENTUS, 3rd positions with 3 points and a positive goal difference of +1
– NAPOLI, 4th position with 3 points and a positive goal difference of +1
– AS ROMA, 5th position with 3 points and a positive goal difference of +1
– SPAL, 6th position with 3 points and a positive goal difference of +1
Relegation Zone:
– TORINO, 18th position with 0 points and a negative goal difference of -1
– CAGLIARI, 19th position with 0 points and a negative goal difference of -2
– FROSINONE, 20th position with 0 points and a negative goal difference of -4
2017- 2018 Italy Serie A Standing
Serie A Team
MP
W
D
L
GF
GA
GD
PTS
1
Atalanta
1
1
0
0
4
0
4
3
2
Empoli
1
1
0
0
2
0
2
3
3
Juventus
1
1
0
0
3
2
1
3
4
Napoli
1
1
0
0
2
1
1
3
5
Roma
1
1
0
0
1
0
1
3
6
S.P.A.L. 2013
1
1
0
0
1
0
1
3
7
Sassuolo
1
1
0
0
1
0
1
3
8
Parma
1
0
1
0
2
2
0
1
9
Udinese
1
0
1
0
2
2
0
1
10
Fiorentina
0
0
0
0
0
0
0
0
11
Genoa
0
0
0
0
0
0
0
0
12
AC Milan
0
0
0
0
0
0
0
0
13
Sampdoria
0
0
0
0
0
0
0
0
14
Chievo
1
0
0
1
2
3
-1
0
15
Lazio
1
0
0
1
1
2
-1
0
16
Bologna
1
0
0
1
0
1
-1
0
17
Inter Milan
1
0
0
1
0
1
-1
0
18
Torino
1
0
0
1
0
1
-1
0
19
Cagliari
1
0
0
1
0
2
-2
0
20
Frosinone
1
0
0
1
0
4
-4
0
– Watch Serie A Matches Live with fubo PRO games including Juventus, AS Roma, AC Milan, Inter, Napoli