By Anna Italia
Follow me in Twitter @ItalianSerieA,
Facebook: Anna Italia Page
Instagram: annaitalia2
Italian Soccer Serie A
AC Milan official presentation Sandro Tonali on Monday 14 September 2020 at the Milanello Sports Center. Tonali already giving a sense of belonging to the Rossoneri fans after his first training and debut in the friendly game against his ex-team Brescia.   The most important thing for Tonali is that he is making his dream come true to play with the club of his childhood: AC Milan.
👉 AC Milan and Sandro Tonali signing a contract on Wednesday 9 September 2020
👉 Sandro Tonali first training with AC Milan, Thursday 10 September 2020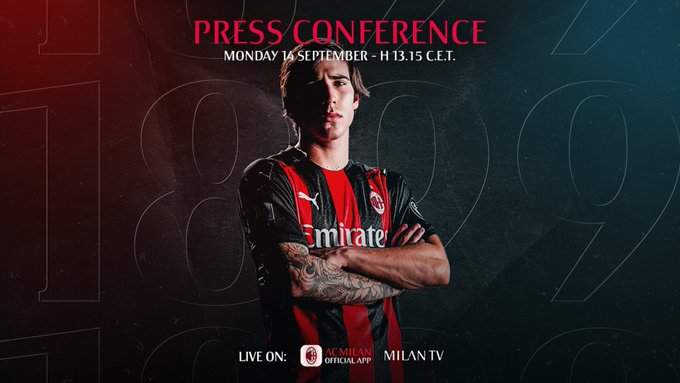 Photo:  twitter.com/acmilan
AC Milan Gift Ideas, Shirts, Jerseys, and more
Here are the declarations of Sandro Tonali during the press conference courtesy by acmilan.com
ROSSONERI PASSION
"My passion for the Rossoneri came about thanks to Sant'Angelo, the colours of the first team I played for, my father and the people of Sant'Angelo, who were mostly AC Milan fans. This is why I've been a Milanista since I was young. I remember the Champions League finals in Manchester and Athens. I also recall a last-gasp win against Chievo thanks to a goal from Seedorf and the subsequent incredible roar at San Siro."
"I've wanted to wear this shirt for a long time, it's wonderful."
THE NEGOTIATION PROCESS
"When I heard about AC Milan's interest, I remained relaxed and didn't talk to anyone. Then, I calmly phoned my agent. I wanted to join AC Milan: when there was the possibility to do so, I wasn't interested in going anywhere else. I had an excellent relationship with Cellino, we didn't actually speak a lot but he was always open and fair. I asked him if he could help me come to AC Milan, he was true to his word and I'll always be grateful to him. He told me to remain humble and play as I know how to: this is a piece of advice that I'll most certainly bear in mind. If you're able to deal with very few people praising you, you should also be able to deal with many people doing so. You should only think about what to do on the pitch."
"I wanted to join AC Milan: when there was the possibility to do so, I wasn't interested in going anywhere else."
GATTUSO AND MALDINI
"As a child, Gattuso was my idol. I chose the number 8 because it was free and also because it was the best number available. Gattuso is a fantastic person and coach. The number 8 was the perfect choice. Coming face to face with Paolo Maldini was wonderful, it's a great pleasure to be able to work with him."
"As a child, Gattuso was my idol."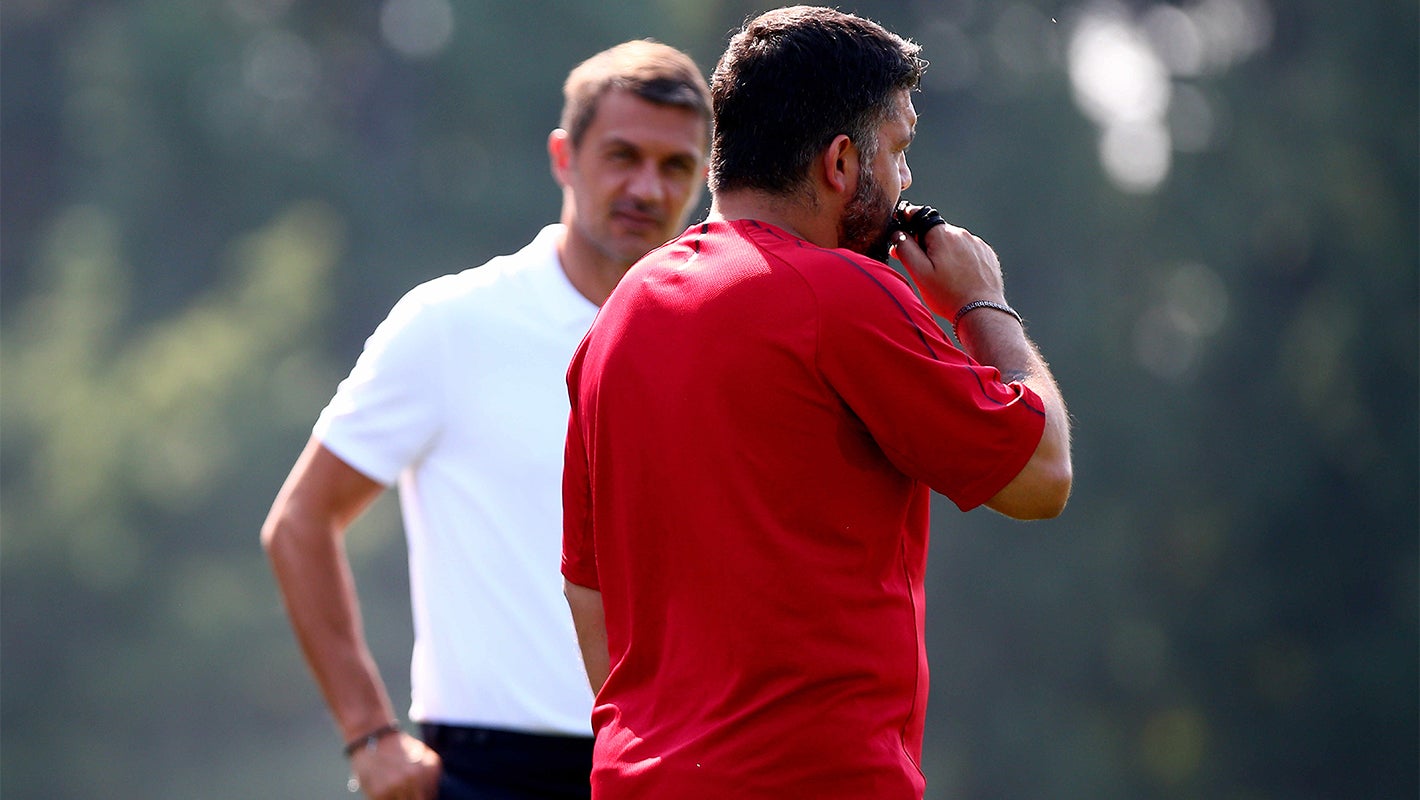 THE TEAM
"Pioli gave me extra motivation to come here, he explained in detail what I'd need to do. I'm ready and will make sure that I remain ready. The team is also ready to begin the season. The first competitive games of the season are around the corner, we want to take on the world. The level here is very high, there's the desire to do well and win. Starting from Ibra, all the players transmit the desire to win, to give your all and never give up. Zlatan is one of the players that I've been most struck by, he's one of my idols and playing together will be great. For me, he's an example and a leader: he manages to spur the team on. I also see great spirit and quality when it comes to the youngest players. Victories are a result of what we do in our training sessions, they are the key to starting a great journey. We'll take things game by game, trying to build our fortress brick by brick. We shouldn't be talking about the Champions League, we should be discussing Thursday's match in the Europa League and then the fixtures after that. One step at a time."
"Zlatan is one of the players that I've been most struck by."
HIS ROLE
"The formation doesn't change anything: my role and position could vary depending on what is required, but my objective will always be to give my all. At Brescia, I played alongside one other in midfield. This is easier, you have to have that connection with your teammate. Playing as part of a midfield three is different, you receive the ball a lot more."