By Anna Italia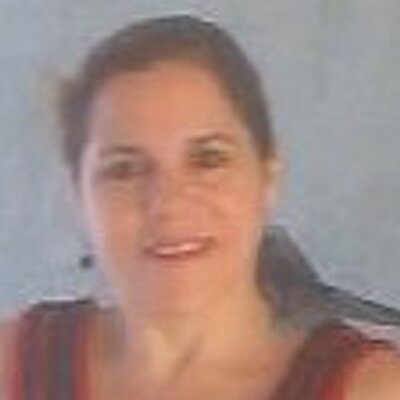 Follow me in Twitter @ItalianSerieA,
Facebook: Anna Italia Page
Hello my friends. Here are the 2018-2019 Serie A Week 18 Results / Eighteenth Round on Wednesday 26 December 2018.
Juventus ending the 2018 as the sole leader of the Serie A.   Juventus winning 16 games and 2 draws this season.    A small shadow ruining the party is the draw with Atalanta ending 2-2 at the Atleti Azzurri D'Italia Stadium.   Atalanta stopping Juventus to claim all three points and had to split the price for 1 point each.
===============
The race for the second position is gaining momentum!   Napoli wasted their chance to claim an away victory.   Inter defeated Napoli with a 1-0 at the Giuseppe Meazza Stadium.
A blow for AC Milan ending with a 0-0 draw against Frosinone.   AC Milan stepping down from the 5th to the 6th position.
The Roman gladiators with a big smile after defeating Sassuolo at the Olimpico di Roma Stadium with a 3-1.
Italian Serie A Tickets for next 10 games

===============
Results from Serie A Week 18



Frosinone 0 – 0 AC Milan
Fiorentina 0 – 1 Parma
 Atalanta 2 – 2 Juventus
Bologna 0 – 2 Lazio
 Cagliari 1 – 0 Genoa
Sampdoria 2 – 0 Chievo Verona
AS Roma 3 – 1 Sassuolo
Torino 3 – 0 Empoli
SPAL 0 – 0 Udinese
Inter 1 – 0 Napoli
Top Serie A teams standing AFTER Serie A Week 18 game. First 4 qualifying for Champions League, 5 and 6 for Europa League. (as of Wednesday 26 December 2018)

– JUVENTUS, 1st position with 50 points and a positive goal difference of +26
– NAPOLI, 2nd position with 41 points and a positive goal difference of +19
– INTER, 3rd positions with 36 points and a positive goal difference of +16
– LAZIO, 4th position with 31 points and a positive goal difference of +7
– SAMPDORIA, 5th position with 29 points and a positive goal difference of +10
– AC MILAN, 6th position with 28 points and a positive goal difference of +5
Relegation Zone:
– BOLOGNA, 18th position with 13 points and a negative goal difference of -13
– FROSINONE, 19th position with 10 points and a negative goal difference of -24
– CHIEVO VERONA, 20th position with 5 points and a negative goal difference of -22
2018 – 2019 Italy Serie A Standing until Wednesday 26 December 2018
2018/2019 Serie A Standing

| GP | W | D | L | F | A | GD | P |
| --- | --- | --- | --- | --- | --- | --- | --- |
| 18 | 16 | 2 | 0 | 36 | 10 | +26 | 50 |
| 18 | 13 | 2 | 3 | 34 | 15 | +19 | 41 |
| 18 | 11 | 3 | 4 | 30 | 14 | +16 | 36 |
| 18 | 9 | 4 | 5 | 27 | 20 | +7 | 31 |
| 18 | 8 | 5 | 5 | 31 | 21 | +10 | 29 |
| 18 | 7 | 7 | 4 | 24 | 19 | +5 | 28 |
| 18 | 7 | 6 | 5 | 32 | 24 | +8 | 27 |
| 18 | 6 | 8 | 4 | 23 | 18 | +5 | 26 |
| 18 | 7 | 4 | 7 | 33 | 25 | +8 | 25 |
| 18 | 6 | 7 | 5 | 25 | 18 | +7 | 25 |
| 18 | 6 | 7 | 5 | 28 | 26 | +2 | 25 |
| 18 | 7 | 4 | 7 | 17 | 21 | -4 | 25 |
| 18 | 4 | 8 | 6 | 17 | 23 | -6 | 20 |
| 18 | 5 | 4 | 9 | 25 | 35 | -10 | 19 |
| 18 | 4 | 5 | 9 | 14 | 25 | -11 | 17 |
| 18 | 4 | 4 | 10 | 22 | 36 | -14 | 16 |
| 18 | 3 | 6 | 9 | 14 | 23 | -9 | 15 |
| 18 | 2 | 7 | 9 | 13 | 26 | -13 | 13 |
| 18 | 1 | 7 | 10 | 12 | 36 | -24 | 10 |
| 18 | 0 | 8 | 10 | 13 | 35 | -22 | 5 |
– Watch Serie A Matches Live with fubo PRO games including Juventus, AS Roma, AC Milan, Inter, Napoli