By Anna Italia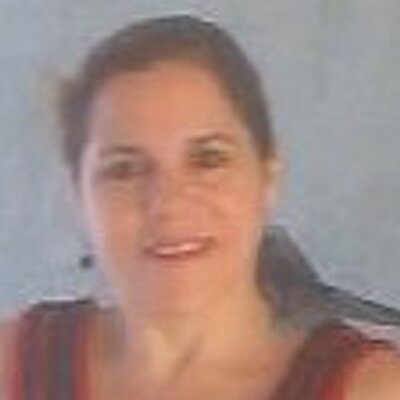 Follow me in Twitter @ItalianSerieA,
Facebook: Anna Italia Page
Hello my friends. Here are the 2018-2019 Serie A Week 17 Results / Sixteenth Round on Saturday 22 December 2018.
Juventus will celebrate Christmas being the sole leadership of the Serie A keeping a wide advantage.     Juventus winning 16 games and 1 draw this season.   The duel between Juventus and AS Roma ended in favor of Juventus with a 1 – 0 thanks to the goal by forward Mario Mandzukic.  The cry for help is for Roma down in the 9th position far away from the "European zone."
A flop is for AC Milan unable to revive to their "glorious past."   AC Milan losing the home game at the San Siro Stadium against Fiorentina.  It's a team living in a shadow.   The golden years are gone and only a "miracle" can bring back those golden moments.  Milan going down from the 4th to the 5th position.
Good news is for Lazio jumping from the 5th to the 4th position after defeating Cagliari at the Olimpico di Roma Stadium.   Lazio reaching 28 points while AC Milan is down -1 point below with 27 points.  Cagliari is in the 14th position with 17 points.
Atalanta suffering a painful defeat at the Luigi Ferraris Stadium, Genoa 3 – 1 Atalanta.  This lost sent Atalanta down from the 6th to the 10th position. OUCH.   Atalanta reaching 24 points.
Chievo Verona stopped Inter at the Marc'Antonio Bentegodi Stadium.  The game ending with a 1-1 draw in the last minute ruining Inter's hope to claim the victory.    Chievo have not won a single game this season!   Inter reaching 33 points in the 4th position and is -8 points below Napoli in the 3rd position with 41 points.
Another draw is Parma 0 – 0 Bologna at the Ennio Tardini Stadium.  Definitely, it's a tough situation for Bologna finding themselves in the relegation zone down in the 18th position winning only 2 games, 7 draws, and 8 lost this season.
===============
Italian Serie A Tickets for next 10 games

===============
Results from Serie A Week 17



Lazio 3 – 1 Cagliari
AC Milan 0 – 1 Fiorentina
Empoli 2 – 4 Sampdoria
Genoa 3 – 1 Atalanta
Napoli 1 – 0 SPAL
Sassuolo 1 – 1 Torino
Udinese 1 – 1 Frosinone
Chievo Verona 1 – 1 Inter
Parma 0 – 0 Bologna
Juventus 1 – 0 AS Roma
Top Serie A teams standing AFTER Serie A Week 17 game. First 4 qualifying for Champions League, 5 and 6 for Europa League. (as of Saturday 22 December 2018)

– JUVENTUS, 1st position with 49 points and a positive goal difference of +26
– NAPOLI, 2nd position with 41 points and a positive goal difference of +20
– INTER, 3rd positions with 33 points and a positive goal difference of +15
– LAZIO, 4th position with 28 points and a positive goal difference of +5
– AC MILAN, 5th position with 27 points and a positive goal difference of +5
– SAMPDORIA, 6th position with 26 points and a positive goal difference of +8
Relegation Zone:
– BOLOGNA, 18th position with 13 points and a negative goal difference of -11
– FROSINONE, 19th position with 9 point and a negative goal difference of -24
– CHIEVO VERONA, 20th position with 5 points and a negative goal difference of -20
2018 – 2019 Italy Serie A Standing until Sunday 16 December 2018
2018 – 2019  Serie A Standing


| GP | W | D | L | F | A | GD | P |
| --- | --- | --- | --- | --- | --- | --- | --- |
| 17 | 16 | 1 | 0 | 34 | 8 | +26 | 49 |
| 17 | 13 | 2 | 2 | 34 | 14 | +20 | 41 |
| 17 | 10 | 3 | 4 | 29 | 14 | +15 | 33 |
| 17 | 8 | 4 | 5 | 25 | 20 | +5 | 28 |
| 17 | 7 | 6 | 4 | 24 | 19 | +5 | 27 |
| 17 | 7 | 5 | 5 | 29 | 21 | +8 | 26 |
| 17 | 6 | 7 | 4 | 25 | 17 | +8 | 25 |
| 17 | 6 | 7 | 4 | 27 | 23 | +4 | 25 |
| 17 | 7 | 3 | 7 | 31 | 23 | +8 | 24 |
| 17 | 6 | 6 | 5 | 29 | 23 | +6 | 24 |
| 17 | 5 | 8 | 4 | 20 | 18 | +2 | 23 |
| 17 | 6 | 4 | 7 | 16 | 21 | -5 | 22 |
| 17 | 5 | 4 | 8 | 25 | 34 | -9 | 19 |
| 17 | 3 | 8 | 6 | 16 | 23 | -7 | 17 |
| 17 | 4 | 4 | 9 | 22 | 33 | -11 | 16 |
| 17 | 4 | 4 | 9 | 14 | 25 | -11 | 16 |
| 17 | 3 | 5 | 9 | 14 | 23 | -9 | 14 |
| 17 | 2 | 7 | 8 | 13 | 24 | -11 | 13 |
| 17 | 1 | 6 | 10 | 12 | 36 | -24 | 9 |
| 17 | 0 | 8 | 9 | 13 | 33 | -20 | 5 |