By Anna Italia
Follow me on Twitter @ItalianSerieA,
Facebook: Anna Italia Page
Instagram: annaitalia2
Italian Soccer Serie A
On behalf of Italian Soccer Serie A hosted by Anna Italia we wish Lorenzo Insigne all the best and our deep gratitude for all the years he played for Napoli.  Grazie Lorenzo.   A sad sentiment has been going around Napoli since the news of Captain Lorenzo Insigne joining the Major League Soccer (MLS).
Lorenzo Insigne will join Toronto FC in the summer.  Insigne leaves the Serie A side after 15 years and will become the highest-paid player in the history of MLS.   Napoli playing the last home game of the 2021-2022 Season at the Diego Armando Maradona Stadium during the Serie A Week 37 against Genoa on Sunday 15 May 2022.  Insigne will wear for the last time a Napoli shirt at the "Maradona" (previously called San Paolo).   Reportedly, the club has prepared a series of surprises that must remain as such, but he will certainly be awarded a plaque.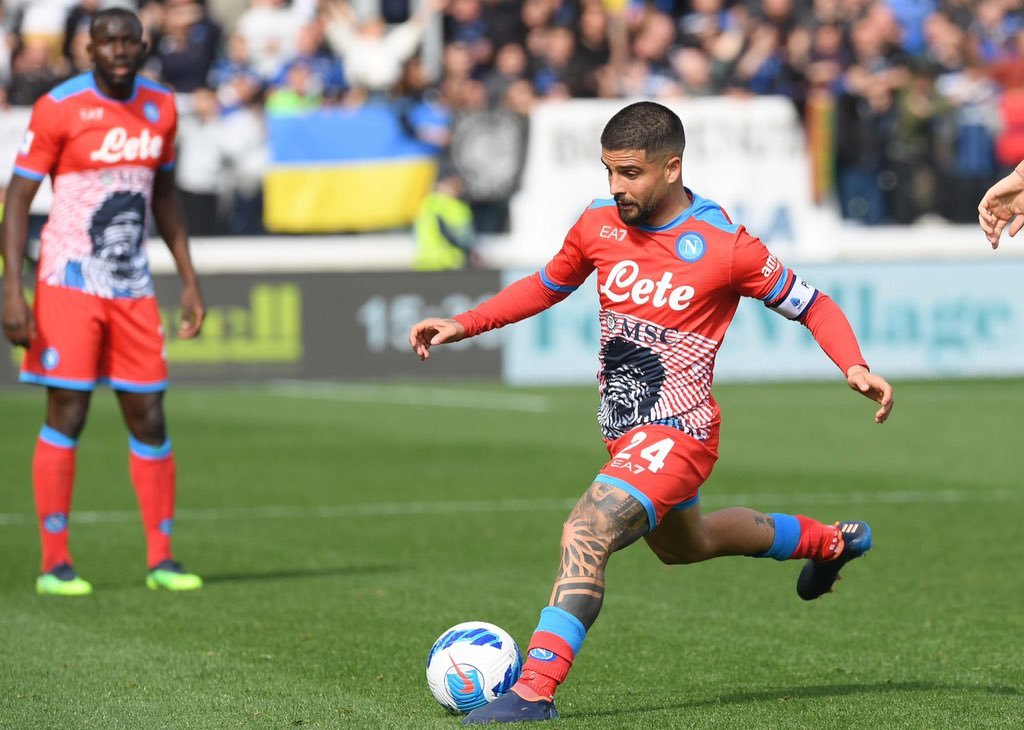 Photo via twitter.com/en_sscnapoli
👉👊Thank you Lorenzo Insigne, grazie mille, you will be always in our hearts. Standing ovation for you. Farewell Capitano and all the best with your new team @TorontoFC 👌 https://t.co/eraD2wotdq

— Anna Italia (@ItalianSerieA) May 15, 2022
Good morning Sean. It will be an emotional day not only for Lorenzo Insigne, but for all his fans worldwide. (including myself). Saying goodbye to @Lor_Insigne and wishing him all the best with new team @TorontoFC pic.twitter.com/bsN5QAKxrW

— Anna Italia (@ItalianSerieA) May 15, 2022