By Anna Italia
Follow me on Twitter @ItalianSerieA,
Facebook: Anna Italia Page
Instagram: annaitalia2
Italian Soccer Serie A
44% Ball Possession CAGLIARI and 56% Ball Possession UDINESE

Cagliari 0 – 0 Udinese

.
Buy Serie A tickets for every Italian League football match


Serie A Standing BEFORE the game:
Udinese, 17th position with 2 points and negative goal difference of -3
Cagliari, 19th position with 1 point and a negative goal difference of -3
Cagliari failed to win the Serie A Week 4 game ending with a draw against Udinese on Sunday 17 September 2023 at the Unipol Domus in Cagliari, Italy. Cagliari moves to 2 points in the standings, while Udinese rises to 3. The match was played with great intensity but revealed the offensive problems of both teams, who struggle to find scoring opportunities. The best opportunities fall on the feet and head of Deiola, who with his insertions causes more than a few problems for the Friulian rearguard.
We might argue that Udinese did little, other than an incursion in the 9th minute with Thauvin, but Hatzidiakos finished like a champion. Cagliari with Luvumbo being a constant thorn in their side. In the 12th minute Deiola sends a header from two steps away, the game heats up and is almost always played in Silvestri's direction, even if the two real chances arrive at the end. In the 42nd minute, Luvumbo kicks well on a loose ball but the goalkeeper is careful at the near post, so Dossena heads high from a corner in the 46th minute after having done everything well in terms of timing and impact. And in the 47th minute, there was still time for Deiola, who headed high. The bottom line, the match ended with a goalless draw.
In the next round, Cagliari will face Atalanta in Bergamo, while Udinese will host Fiorentina.
Previously, Udinese has won 27 of the 54 Serie A matches against Cagliari (15W, 12W), but no team has won more in the competition (27 also against Atalanta).
Stats before the game: Udinese won three of the last four matches against Cagliari in Serie A (1N), as many successes as those obtained in the previous 13 (3N, 7D) – since 2019 in avanti and Cagliari are those against whom the Friulians have won more victory external (three).  Cagliari won a single point in the first three games of this championship and, if they lost, it would be their worst start in Serie A in 2014/15 (one point in four games).  Cagliari has lost the first home match of this championship and in the era of three points a victory has suffered two defeats in the first two domestic matches on five occasions, most recently in 2019/20.  Udinese has tied the last two matches of the championship (against Salernitana and Frosinone) and has not reached three pareggi in a row in Serie A since November 2022 (against Cremonese, Lecce and Spezia: due neopromosse, come sarebbe in questo caso).  Udinese non vince in trasferta dall'11 marzo scorso against l'Empoli, da allora è rimasto sei partite esterne senza succesi (1N, 5P); i bianconeri non fanno peggio dal period settembre-december 2021, the last seven transfers of Luca Gotti on the bench of the Friulians.
======================================

Cagliari Tickets

Buy Udinese Tickets
======================================
📺 Click the video to watch Cagliari 0 – 0 Udinese highlights on Sunday 17 September 2023
🇮🇹    Referee Daniele Doveri from the section of Roma 1 will be assisted by Pietro Dei Giudici from the section of Latina and Francesca Di Monte from the section of Chieti. The Fourth Official will be Paride Tremolada from the section of Monza. The VAR will be Lorenzo Maggioni from the section of Lecco. The AVAR will be Aleandro Di Paolo from the section of Avezzano.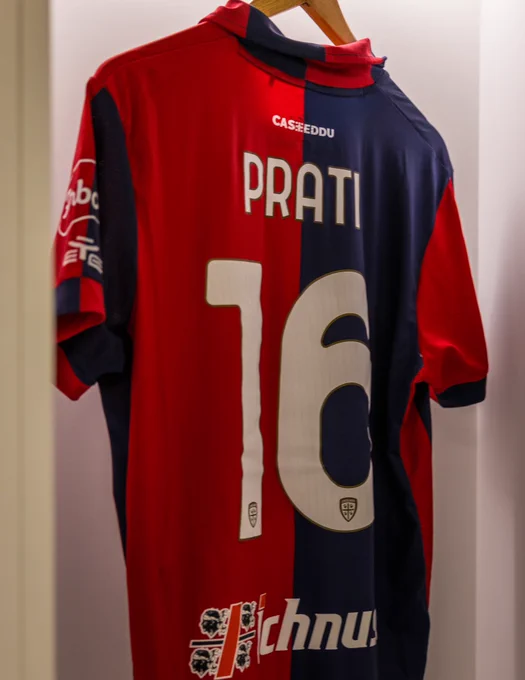 Photo via twitter.com/CagliariCalcio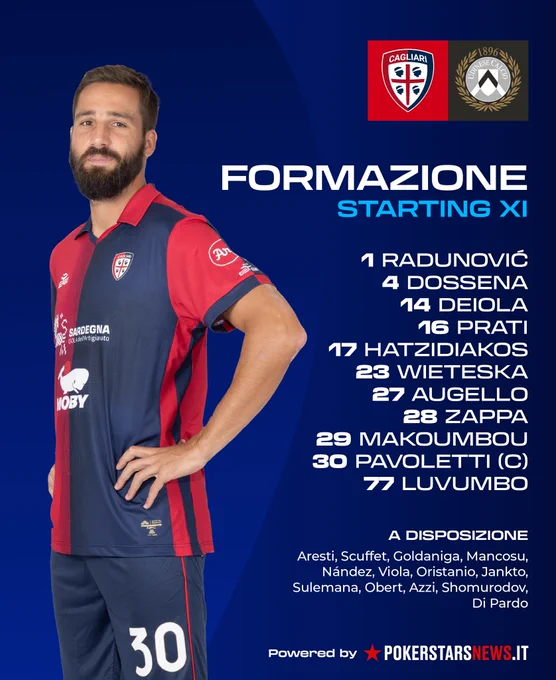 Photo via twitter.com/CagliariCalcio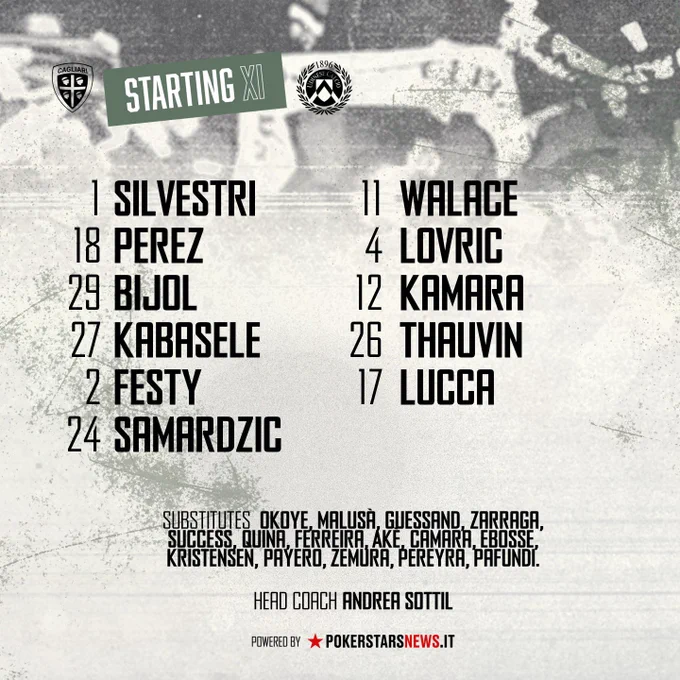 Photo via twitter.com/Udinese_1896
👉 Cagliari vs Udinese, Match Officials
Serie A Week 4

🗓️ Sunday 17 September 2023
🏟️ Unipol Domus
⏲️ 12:30

🙍‍♂️Referee: DOVERI
🚩Assistants: DEI GIUDICI – DI MONTE
4⃣ Fourth Official: TREMOLADA
VAR: MAGGIONI
AVAR: DI PAOLOhttps://t.co/ZC7B1HERps@SerieA_EN pic.twitter.com/mzn5pQiWNH

— Anna Italia (@ItalianSerieA) September 17, 2023

AVAR: DI PAOLO
Photo via twitter.com/Udinese_1896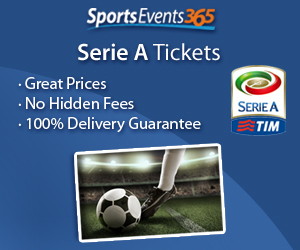 2023 – 2024 Italian Serie A Week 4
Cagliari 0 – 0 Udinese
Sunday 17 September 2023
Unipol Domus
Cagliari, Italy
12:30
Referee: DOVERI
Assistants: DEI GIUDICI – DI MONTE
Fourth Official: TREMOLADA
VAR: MAGGIONI
AVAR: DI PAOLO
Goals: None
Official lineups – formations  – tabellino:
Lineup Cagliari (3-5-2): Radunovic; Wieteska, Dossena, Hatzidiakos (80' Obert); Zappa (80' Nandez), Deiola, Prati (80' Di Pardo), Makoumbou, Augello (66' Azzi); Pavoletti (60' Shomurodov), Luvumbo.
Subs: Aresti, Scuffet, Goldaniga, Mancosu, Viola, Oristanio, Jankto, Sulemana.
Coach: Claudio Ranieri
Lineup Udinese (3-5-2): Silvestri; Perez, Bijol, Kabasele (38' Ebosse, 46' Guessand); Festy (72' Ferreira), Samardzic, Walace, Lovric (72' Payero), Kamara; Thauvin (82' Pereyra), Lucca.
Subs: Okoye, Malusà, Zarraga, Success, Quina, Aké, Camara, Kristensen, Zemura, Pafundi.
Coach: Andrea Sottil