A first half to forget for Alberto Bollini's team; who were already trailing by the second minute. The second half was a tighter affair, with Salcedo getting a goal and many other opportunities wasted
Friday, October 11, 2019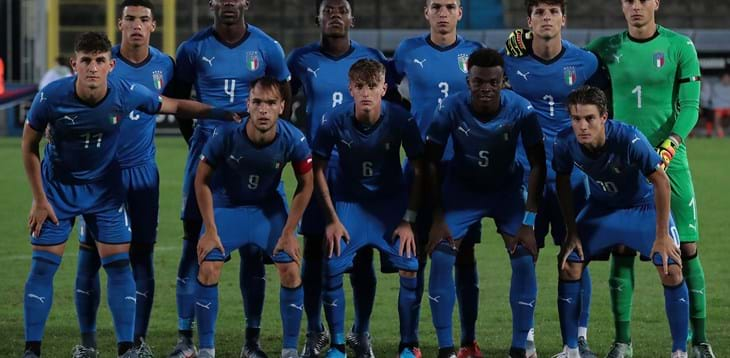 The Italy Under 19s were not destined to get their revenge this time as they lost again to a Portugal Under 19s side, who one year ago had defeated them in the final of the European Championship. Back then the match had ended 4-3 in favour of the Portuguese and had been in the balance for all 120 minutes; however yesterday the balance only lasted for a few minutes as the Lusitanians raced into a 4-0 lead in the first half. The Azzurrini pulled one back shortly after the start of the second half, but it ultimately failed to spark a comeback.
After the first 45 minutes which had been one-way traffic ( four goals scored courtesy of a hat-trick from Fabio Silva and a goal from Embalo), during which the Italians had suffered heavily from the wing-play of their opponents, Italy came back out for the second half with a different attitude and quickly reduced the arrears. It was Salcedo who got the goal, scoring from distance, and then both Piccoli and the Captain Riccardi had good opportunities to score, but both failed to convert them.
On Monday the two teams will face each other once again, this time in Mirandela. Italy continue their preparations as they near the first round of qualification for the European Championships, which will take place in Emilia Romagna from 13 to 19 November.
Source: figc.it