The Pope held an audience with the Italy delegation featuring the FIGC President, Mancini, the staff and players.
Sunday, October 13, 2019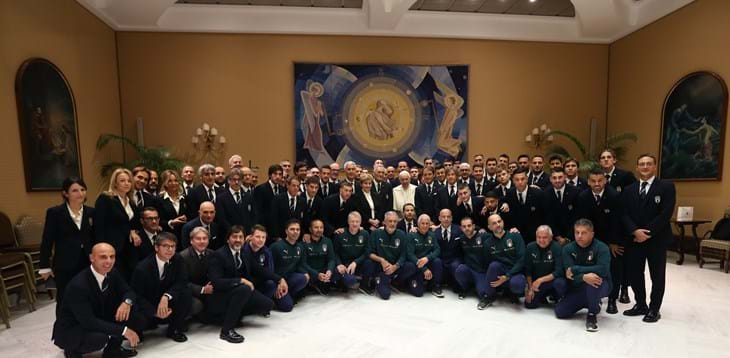 This morning, Pope Francis held an audience with the Italian National Team. FIGC President Gabriele Gravina, Head Coach Roberto Mancini, the backroom staff and players were all in attendance.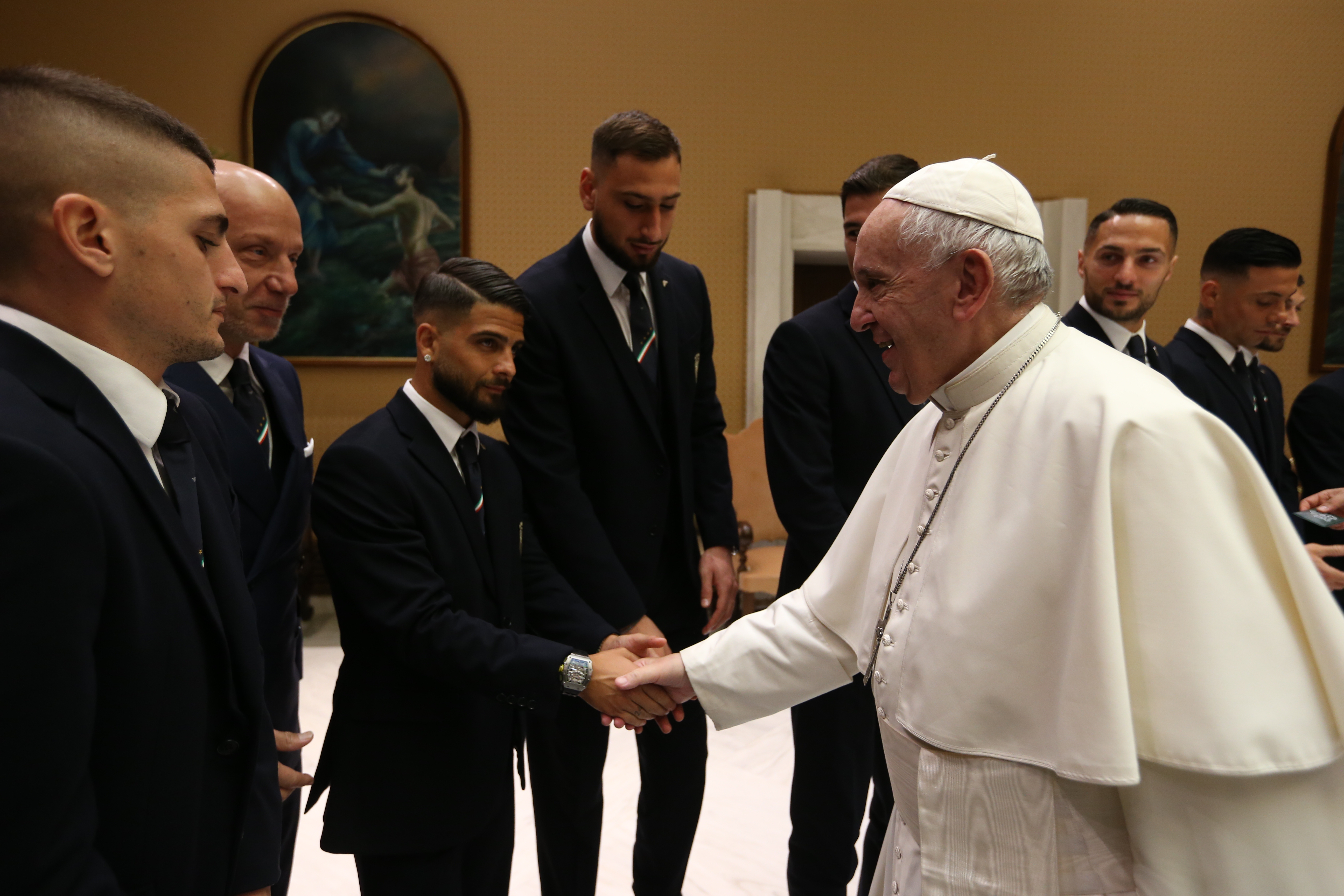 During the event, Gravina spoke about the social work being done within Italian football, including the Azzurri's visit to the Bambino Gesù Children's Hospital and the donation of a device for precisely measuring DNA or tumour cells in the blood.
After thanking the Pope for "the attention given to us despite it being a significant day, Gravina wanted to announce that the "National Team is a constant symbol of values, a team which people can identify with and take inspiration from, constantly taking motivation from the example that is set with regard to the beauty of playing football and doing so with others as a way to share friendships."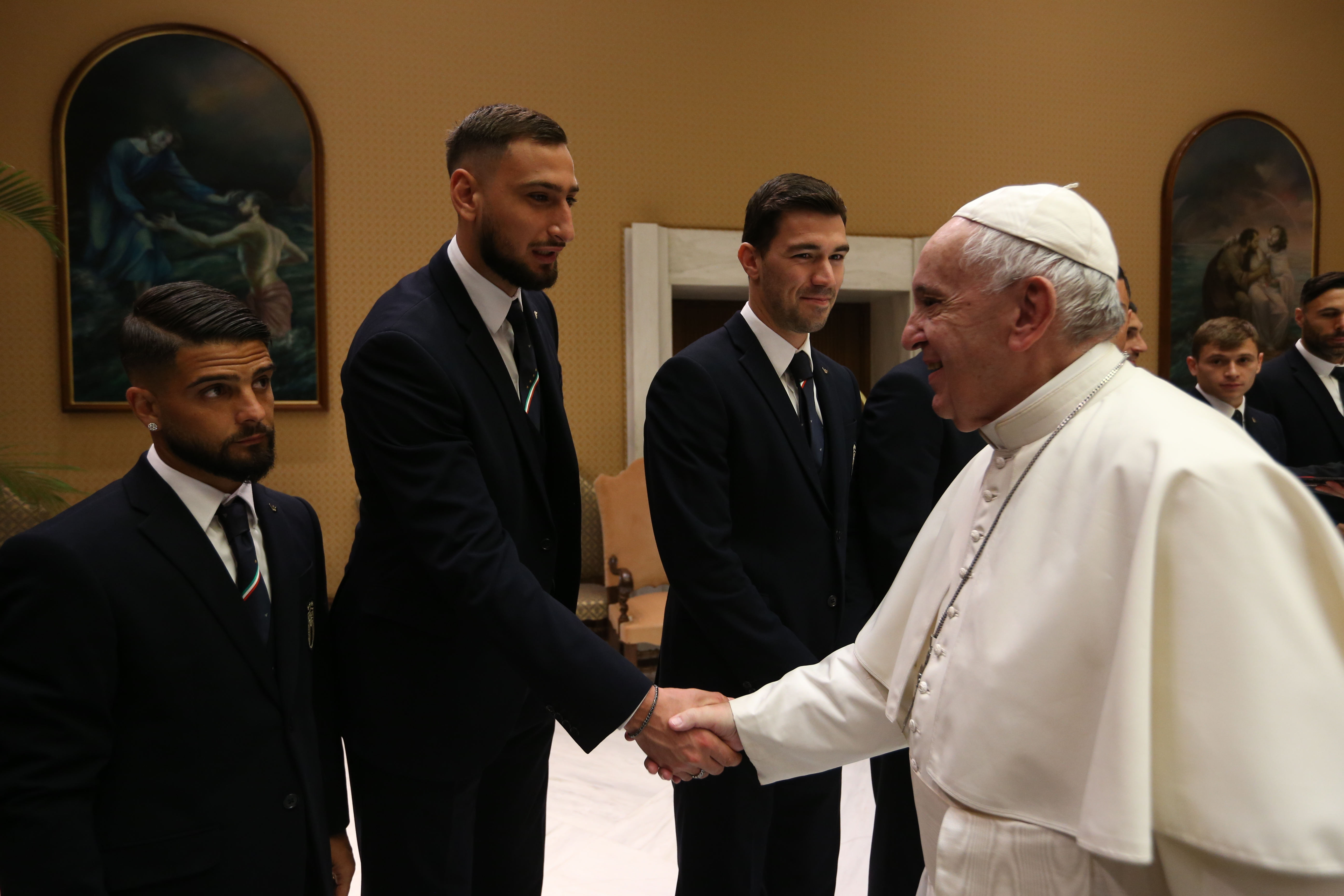 "The joy which the visit last Thursday to the Bambino Gesù gave us was a special gift that we will keep for life despite the suffering caused by illnesses," said Gravina. "The affection we received at the hospital helps you to understand how important football is and how it can name people smile, even in times of difficulty." The President concluded by reaffirming the institution's commitment to "working constantly so that every child can experience joy with a ball at their feet."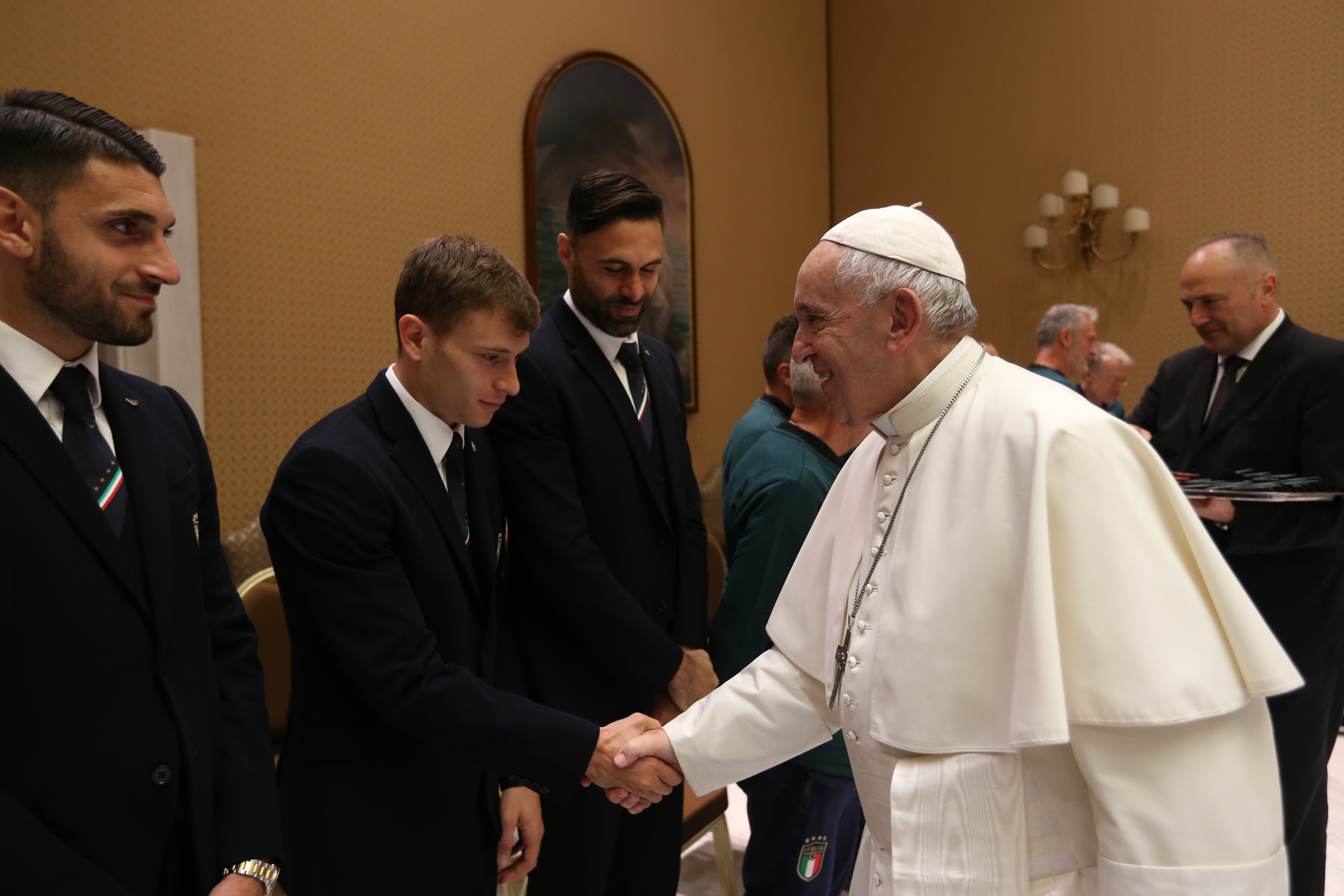 The side presented Pope Francis with a green shirt from the Greece match and a reproduction of the FIGC crests from 1898 to the present day.
Source:  figc.it
#Azzurri 🇮🇹

Pope Francis held an audience with the side this morning at the Vatican 🇻🇦

🗣 #Gravina: "The National Team is a constant symbol of positive values."

➡️ https://t.co/iCqAAFP8ct pic.twitter.com/Kja5zNB0Ff

— Italy (@azzurri) October 13, 2019