The final training session at Coverciano before tomorrow's departure for Zenica. The Lazio defender: "I don't have a guaranteed place, every time I'm selected by the Coach is like a final for me"
Source:   figc.it Wednesday, November 13, 2019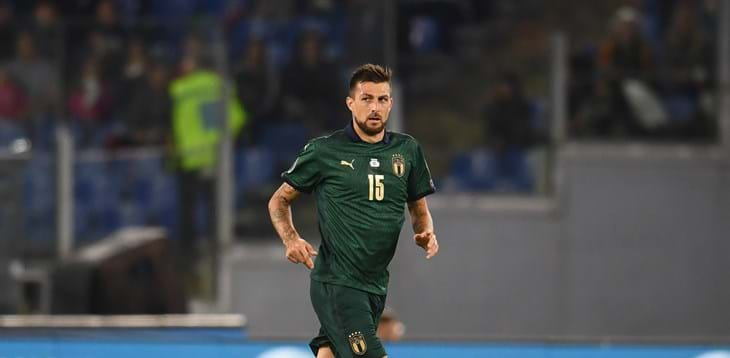 Roberto Mancini's Azzurri trained for the third and final time at Coverciano this afternoon ahead of their flight to Bosnia and Herzegovina tomorrow morning. They will then face the hosts the following day on Friday at 20:45 CET at the Bilino Poje Stadium in Zenica. The Azzurri, who on Monday will play their final match in European qualification against Armenia in Palermo, will be looking to continue their record streak of consecutive wins in qualifying (eight), with the double objective of finishing in top spot of the group for the draw, as well improving their FIFA ranking with an eye on a kinder draw for the qualifying round of the World Cup in 2022.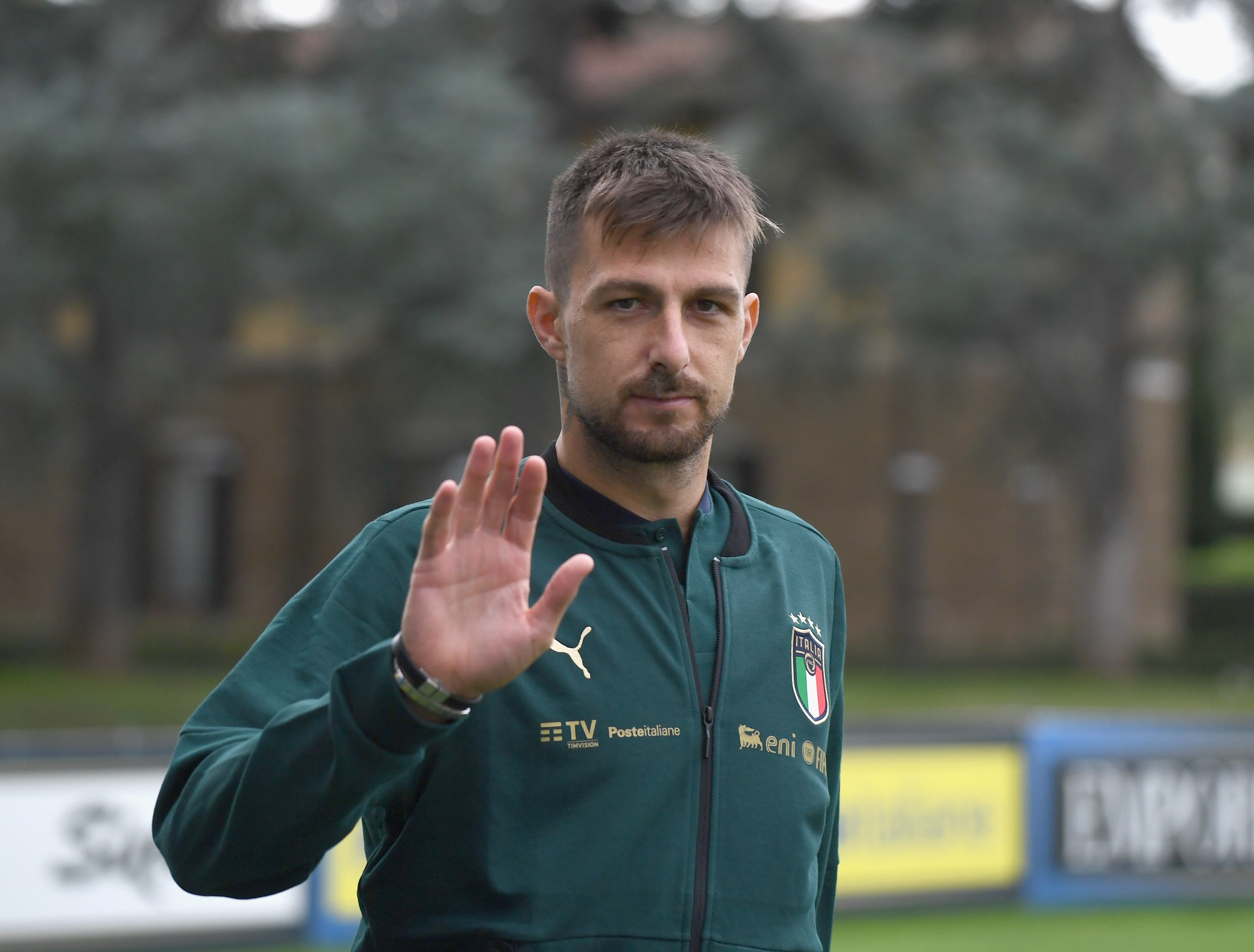 In a National Team with plenty of youngsters climbing the ranks, Francesco Acerbi is one of the older faces of the group. Born in 1988, the Lazio defender has made five appearances in an Azzurri shirt, many of these coming recently with a strong run of individual form alongside the injury to captain Giorgio Chiellini, both of which are factors that have led him to start two of Italy's last three games. Francesco said the following in a press conference: "I've never thought about a guaranteed spot, I don't have one. There are a lot of excellent players in the National Team, we're missing Chiellini and he's a cornerstone of the national side, I'm keeping my feet firmly on the ground and treating every chance I get to play as a final. We want to continue winning in Bosnia. It will be a tough ground waiting for us, there's the risk that we slip up and we don't want to do that."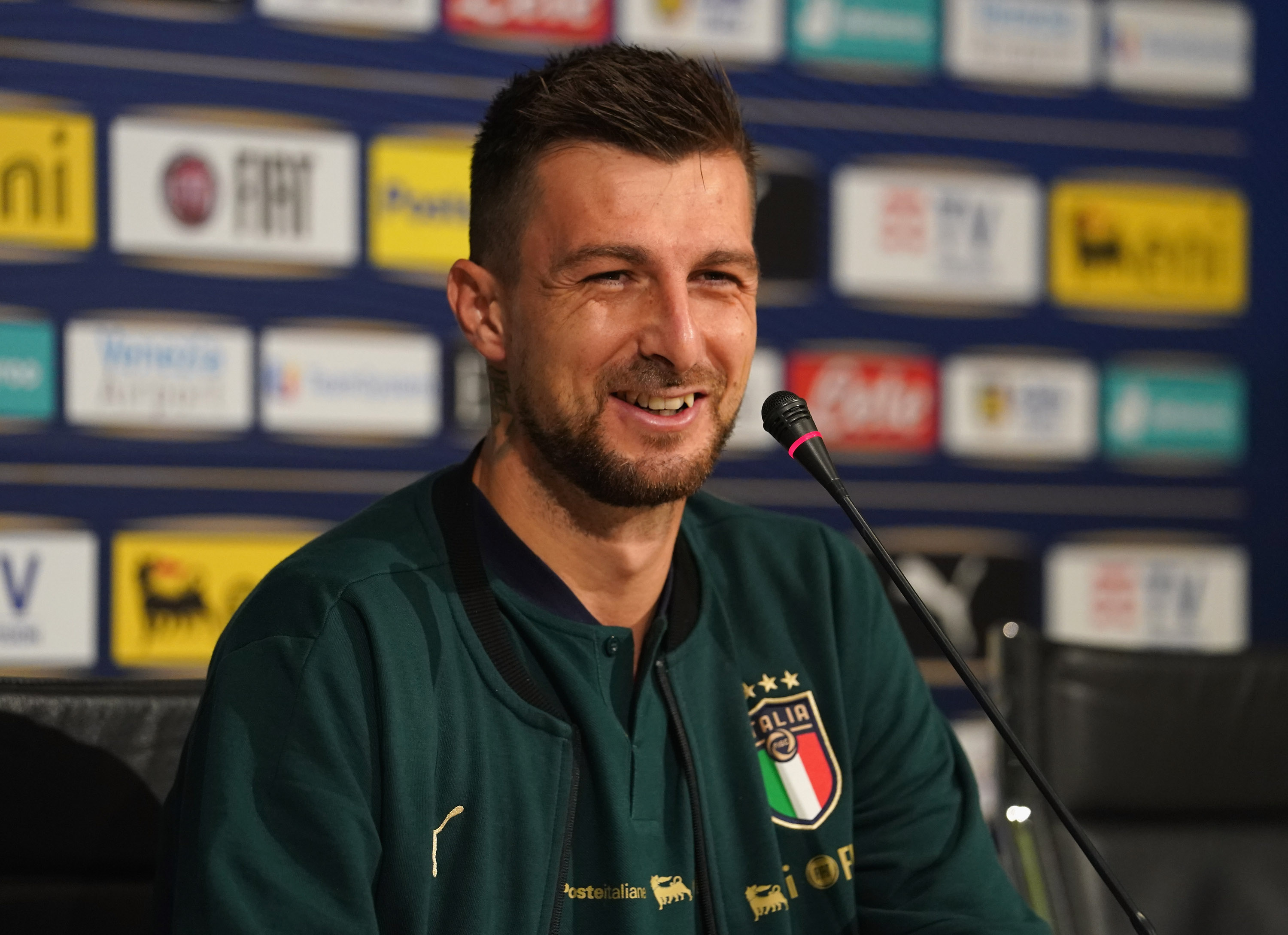 Should he play on Friday in Zenica, Acerbi could find himself lining up against Edin Dzeko, the Roma forward who put Bosnia in front back in June before Insigne and Verratti turned the game around: "It's a derby for me. He's one of the best strikers around: he can use both feet, he's great at heading, he's got control and depth to his game. He caused the defenders problems in the first game. They also have other great players, like Pjanic in midfield."
Acerbi expressed his delight at Immobile's current form: "He's a friend and a superb striker, we have to keep him fit. If he keeps going like this he'll win the Ballon d'Or!" He also congratulated the latest arrivals: "They're young and strong. Castrovilli is being watched by everyone, we all thought that his time would come. I've known Cistana for two or three years, he trained with my coach Simone Loria in Forte dei Marmi. Two years later he was at Brescia in Serie A. He's got a lot of desire and humility because he's had problems with loans and injuries in the past. It's a well-deserved call up and I'm happy for him. He has to keep up the good work, he's played a few games in Serie A and he needs to keep growing."
Italy failed to qualify for the Russian World Cup on 13 November 2017 after drawing 0-0 in the second leg of the play-off against Sweden. Two years later the National Team is back to winning ways, but more than anything they've rediscovered their relationship with their fans. Acerbi recalled: "I watched the game against Sweden at a friend's house. I couldn't believe it at the end of the game, you always hoped that someone would score, but it just didn't happen and it really hurt. It's a thing of the past, now we're in the Euros and we need to look ahead. We have to learn from our mistakes but we also have to keep moving forward."
His thoughts then turned to the young patients of the Bambino Gesù Hospital and the Azzurri's visit back in October before they go again in the next few days: "I'll be there, there will be three of us along with the Coach. When you think of those children you just think to yourself, 'Damn, I could give them some time'."
Squad List
Goalkeepers: Gianluigi Donnarumma (Milan), Pierluigi Gollini (Atalanta), Alex Meret (Napoli), Salvatore Sirigu (Torino);
Defenders: Francesco Acerbi (Lazio), Cristiano Biraghi (Inter), Leonardo Bonucci (Juventus), Andrea Cistana (Brescia), Giovanni Di Lorenzo (Napoli), Emerson Palmieri (Chelsea), Alessandro Florenzi (Roma), Armando Izzo (Torino), Gianluca Mancini (Roma), Alessio Romagnoli (Milan);
Midfielders:Nicolò Barella (Inter), Gaetano Castrovilli (Fiorentina), Frello Filho Jorge Luiz Jorginho (Chelsea), Rolando Mandragora (Udinese), Sandro Tonali (Brescia), Nicolò Zaniolo (Roma);
Forwards: Andrea Belotti (Torino), Federico Bernardeschi (Juventus), Federico Chiesa (Fiorentina), Stephan El Shaarawy (Shanghai Shenua), Ciro Immobile (Lazio), Lorenzo Insigne (Napoli), Riccardo Orsolini (Bologna).
Staff – Delegation Head: Gianluca Vialli; Head Coach: Roberto Mancini; Team Manager: Gabriele Oriali; Assistant coaches: Alberico Evani, Attilio Lombardo, Giulio Nuciari, Fausto Salsano; Fitness coaches: Claudio Donatelli and Andrea Scanavino; Goalkeeping coach: Massimo Battara; Match Analyst: Antonio Gagliardi and Simone Contran; Doctors: Andrea Ferretti (Medical director) and Carmine Costabile; Physiotherapists: Maurizio Fagorzi, Emanuele Randelli, Fabrizio Scalzi, Luca Lascialfari, Fabio Sannino; Osteopath: Walter Martinelli; Nutritionist: Matteo Pincella; Secretary: Emiliano Cozzi; Press officer: Paolo Corbi.
Schedule (all times CET)
Wednesday 13 November
13:45 – New FIGC partners' press conference
14:00 – Press conference (players)
16:00 – Training (closed)
Thursday 14 November
10:45 – Travel Florence-Sarajevo-Zenica
17:30 – Italy press conference (Coach and one player)
18:00 – Italy training (First 15 minutes open to the press)
19:45 – Bosnia and Herzegovina press conference (Head Coach and one player)
20:30 – Bosnia and Herzegovina training (First 15 minutes open to the presss)
Friday 15 November
20:45 – Bosnia Herzegovina vs. Italy
Bilino Poje Stadium in Zenica
Coaches' press conference, mixed zone (players) and travel Sarajevo-Venice to follow.
Saturday 16 November
11:30 – Training (closed)
17:30 – New FIGC partners' press conference
Sunday 17 November
11:00 – Travel Venice-Palermo
17:00 – Italy press conference (Head Coach and one player)
17:30 – Italy training (first 15 minutes open to the press)
18:30 – Armenia press conference (Head Coach and one player)
19:00 – Armenia training (First 15 minutes open to the press)
Monday 18 November
20:45 – Italy vs. Armenia
Stadio Renzo Barbera, Palermo
Coaches' press conference, mixed zone (players) and return to club sides after the match.