By Anna Italia

Follow me in Twitter @ItalianSerieA,
Facebook: Anna Italia Page

Inter fans against Inter captain Mauro Icardi showing their disappointment by displaying a big banner before the game Inter vs Cagliari on Sunday 16 October 2016 at the Giuseppe Meazza Stadium.  Inter 1 – 2 Cagliari.
Inter  fans contesting Icardi during the match with whistles, boos…    The Curva Nord displayed a banner to Icardi saying, "Usi un bambino per giustificarti e tirarci fango in faccia. Non sei uomo. Non sei capitano. Sei solo una vile m…"  (Eng. translation: You use a child to justify yourself and get us mud in the face. You are not a man.  You are not a Captain.  You are just a vile m… [coward]."
An ironic response showed also during the game when Icardi failed to convert a penalty against Cagliari in the 24th minute.  Inter fans instead of being sad, they gave a  cheered response, applauding when Icardi failed.  In sum, big trouble for Icardi and the fans.
Here is the situation.  The Curva Nord (Inter fans) were upset following the presentation of Mauro Icardis' book "Sempre Avanti."    Icardi narrated an episode when he confronted an Ultra leader after he had taken a shirt from a child's hand to throw it back at Icardi after losing to Sassuolo 1-3.  According to Icardi, he gained popularity with his teammates as a result of this action.  However, according to the Curva Nord, they are just lies.  The Curva Nord sustains that Icardi invented this episode that just never happened.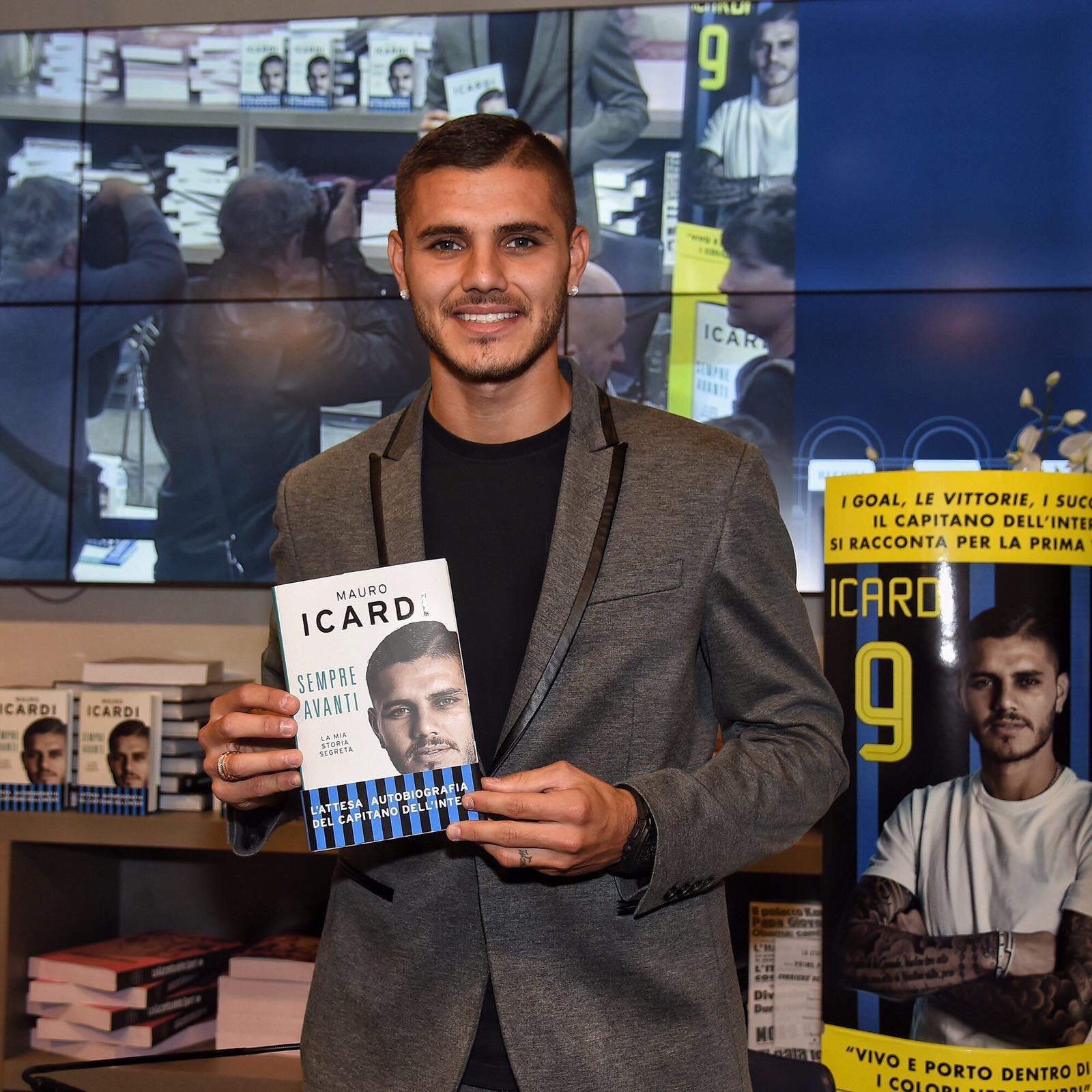 Photo:  twitter.com/MauroIcardi
The Curva Nord published a statement to Icardi on their website in the morning before the game against Cagliari to express clearly their disappointment.   Click here to view the complete statement in Italian on The Curva Nord website..    Summarizing some of the points:   "Icardi, as far as we are concerned, you're finished.   Why such filthy lies? We are horrified, that book is ridiculous and with regards to that incident there are only lies.
Icardi, unfortunately, does not know what is respect. In his mind, evidently, something turns backwards. Now how do we do? How do we behave? It would perhaps be more comfortable to laugh about it, we should cry, for sure we can not pretend nothing happened.   An individual like this does not deserve the captain's armband."
Click the video to watch the long banner (striscione) from the Curva Nord to Mauro Icardi.