By Anna Italia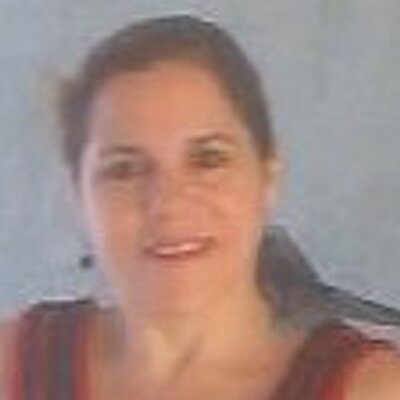 Follow me in Twitter @ItalianSerieA,
Facebook: Anna Italia Page
It is a sad day for Italian football.  Fiorentina Captain Davide Astori, 31 years old, has died on Sunday 4 March 2018 at the La di Moret Hotel in Udine, Italy.  Italian Soccer Serie A Blog sends the condolences to his family. "Only God knows what the family is feeling in their heart, and only God can restore their spirit.  My prayers for his family to find comfort after Astori's sudden death."
As reported, Astori died in his hotel room just hours before their league clash with Udinese valid for the Serie A Week 27 scheduled at 15:00. The Lega Serie A has postponed all the games on Sunday in respect of Astori's memory. Astori leaves a wife and his two-year-old daughter.
Astori was born on January 7, 1987 in San Giovanni Bianco, Italy.  Professionally, Astori came through the youth system at AC Milan before joining Cagliari in 2008. Astori joined Fiorentina from Cagliari in August 2015 and became Fiorentina Captain for the 2017-2018 Serie A Season. Astori made 25 appearances this season and a total of 58 appearances, the last one was in the Serie A Week 26, Fiorentina 1 – 0 Chievo Verona at the Artemio Franchi Stadium. Astori, capped 14 times by Italy National Team. Astori played on loan at AS Roma and on a permanent basis after six years as a Cagliari player.
Fiorentina Club made the announcement through their official website and social networks.
04/03/2018 12:57
Fiorentina are heartbroken to announce that club captain Davide Astori has passed away suddenly.
Out of respect for Astori's family, we ask for privacy at this tragic time.
La Fiorentina profondamente sconvolta si trova costretta a comunicare che e' scomparso il suo capitano Davide Astori, colto da improvviso malore.
Per la terribile e delicata situazione, e soprattutto per rispetto della sua famiglia si fa appello alla sensibilità di tutti. pic.twitter.com/bFGnkReWEC

— ACF Fiorentina (@acffiorentina) March 4, 2018
Fiorentina, in memory of Captain Davide Astori
In ricordo del #capitano Davide #Astori pic.twitter.com/6OiBL4VVAZ

— ACF Fiorentina (@acffiorentina) March 4, 2018
The last video showing Captain Davide Astori on their way to Udine on Saturday March 3, 2018
Il trasferimento dei viola verso Udinehttps://t.co/5jH62dnogr#BattitiViola#UdineseFiorentina pic.twitter.com/IlVumshf62

— ACF Fiorentina (@acffiorentina) March 3, 2018
Video when Fiorentina Coach Stefano Pioli presented Davide Astori as Fiorentina Captain
Tributes to Davide Astori
Fiorentina Curva Fiesole
"Ciao capitano" – Curva Fiesole

— ACF Fiorentina (@Sp_Fiorentina) March 4, 2018
Italy and Juventus Goalkeeper Gianluigi Buffon
Ciao caro Asto, https://t.co/3eH4HAwBVn pic.twitter.com/ZteZhO4GRH

— Gianluigi Buffon (@gianluigibuffon) March 4, 2018
AS Roma Coach Eusebio Di Francesco
Non c'è modo di accettare una scomparsa così sconvolgente.
Davide per me è sempre stato un esempio di grande professionalità e serietà.
Un ragazzo straordinario.
Mi unisco al dolore di tutti i suoi cari. pic.twitter.com/tl9QrPSA4D

— Eusebio Di Francesco (@MisterDiFra) March 4, 2018
Forward Mattia Destro
Destro: "Ciao Asto, rimarrai sempre nei nostri cuori" https://t.co/smhVy1NlwL #asroma #social

— VoceGiallorossa.it (@VoceGiallorossa) March 4, 2018
Tomovic: "…me gustaría de verdad que me esperes cuando llegue mi hora. Sobretodo tú." pic.twitter.com/AfomiHU6W0

— ACF Fiorentina (@Sp_Fiorentina) March 4, 2018
Ex-teammate Andrea Lazzari
A volte la vita può essere incredibilmente ingiusta!!!
Ciao Asto!!!
RIP ?? pic.twitter.com/s87YKhHkGW

— Andrea Lazzari (@Andrea_Lazza) March 4, 2018
Ex-teammate Riccardo Montolivo (AC Milan – Italy)
Ti ricorderò per sempre con questo sorriso, eri una persona speciale. Veglia da lassù sulla tua famiglia. Riposa in pace AMICO MIO. pic.twitter.com/yao0YXx1wh

— Riccardo Montolivo (@OfficialMonto) March 4, 2018
RAI Sport
Ciao Davidehttps://t.co/bxkPxmxLR4

— RaiSport (@RaiSport) March 4, 2018
Goodbye Davide. I was lucky enough to get to know you and appreciate your wonderful qualities, as a player and a man. I'm devastated by what has happened and I promise to always bear you in my thoughts and tell others of your beautiful character. Cristiano

— Official SSC Napoli (@en_sscnapoli) March 4, 2018
Matías Vecino
Riposa in pace Asto! Resteranno sempre nel mio cuore i momenti vissuti assieme. Un forte abbraccio alla famiglia. Sono senza parole, una notizia tremenda. ?? pic.twitter.com/epEnNW4ga9

— Matías Vecino (@vecino) March 4, 2018
Ex-teammate Manuel Pasqual
Ciao Asto…. pic.twitter.com/XnVk4LHwft

— Manuel Pasqual (@ManuelPasqual) March 4, 2018
Lazio forward Ciro Immobile -Italy National teammate
Non ho parole Davide solo profondo dolore,eri una brava persona e ti sei fatto voler bene da tutti! Ti mando un abbraccio ovunque tu sia riposa in pace campione❤#davideastori?? #RiPAstori pic.twitter.com/wpn7Wxrfa2

— Ciro Immobile (@ciroimmobile) March 4, 2018
Torino Football Club
I giocatori del #Torino esprimono attraverso i social il proprio dispiacere per la morte di #Astorihttps://t.co/Mtq3lpQQ9z

— Toro News (@Toro_News) March 4, 2018
Corriere dello Sport
La notizia della morte di #DavideAstori sui siti esteri: la scomparsa del capitano della #Fiorentina ha sconvolto il mondo e se ne parla sulle pagine di molti siti web di testate sportive e non (FOTO) https://t.co/X1wpQofUUn

— Corriere dello Sport (@CorSport) March 4, 2018
Ex-teammate Andrea Poli
Ti ricorderò sempre con questo sorriso.
Ciao Davide, riposa in pace. pic.twitter.com/tZqB4IXnej

— Andrea Poli (@AP16Official) March 4, 2018
Le parole di Andrea Della Valle su Davide Astori:
"Lunedì doveva rinnovare, voleva finire la sua carriera a Firenze. Ci mancherà per sempre".https://t.co/YuAPbQaroz

— RaiSport (@RaiSport) March 4, 2018
Germany Football Team
We are shocked and saddened to learn of the death of Italy international Davide Astori. We send our sincerest condolences to Davide's family, friends and everyone connected to both the @azzurri and @acffiorentina.

RIP, Davide ??? pic.twitter.com/2zj7Ff5N3W

— Germany (@DFB_Team_EN) March 4, 2018