A high-scoring draw against the DFB All Stars: Toni, Totti and Tommasi all get on the scoresheet. FIGC President Gravina: "A group of extraordinary men and footballers"

Monday, October 7, 2019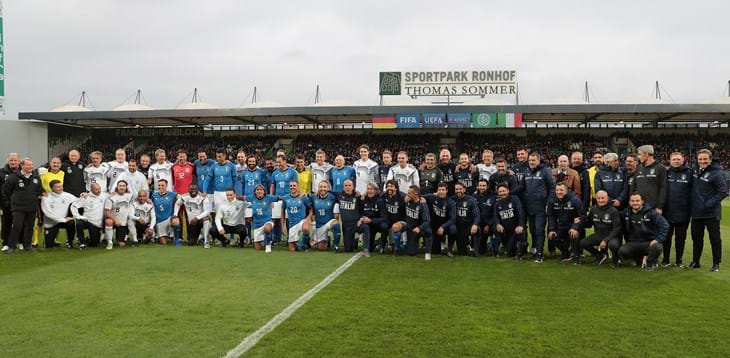 The Azzurri Legends' adventure began with a spectacular 3-3 draw on Monday. At the Sportpark Ronhof in Fürth, Italy's legends were involved in a high-scoring affair in their first-ever game.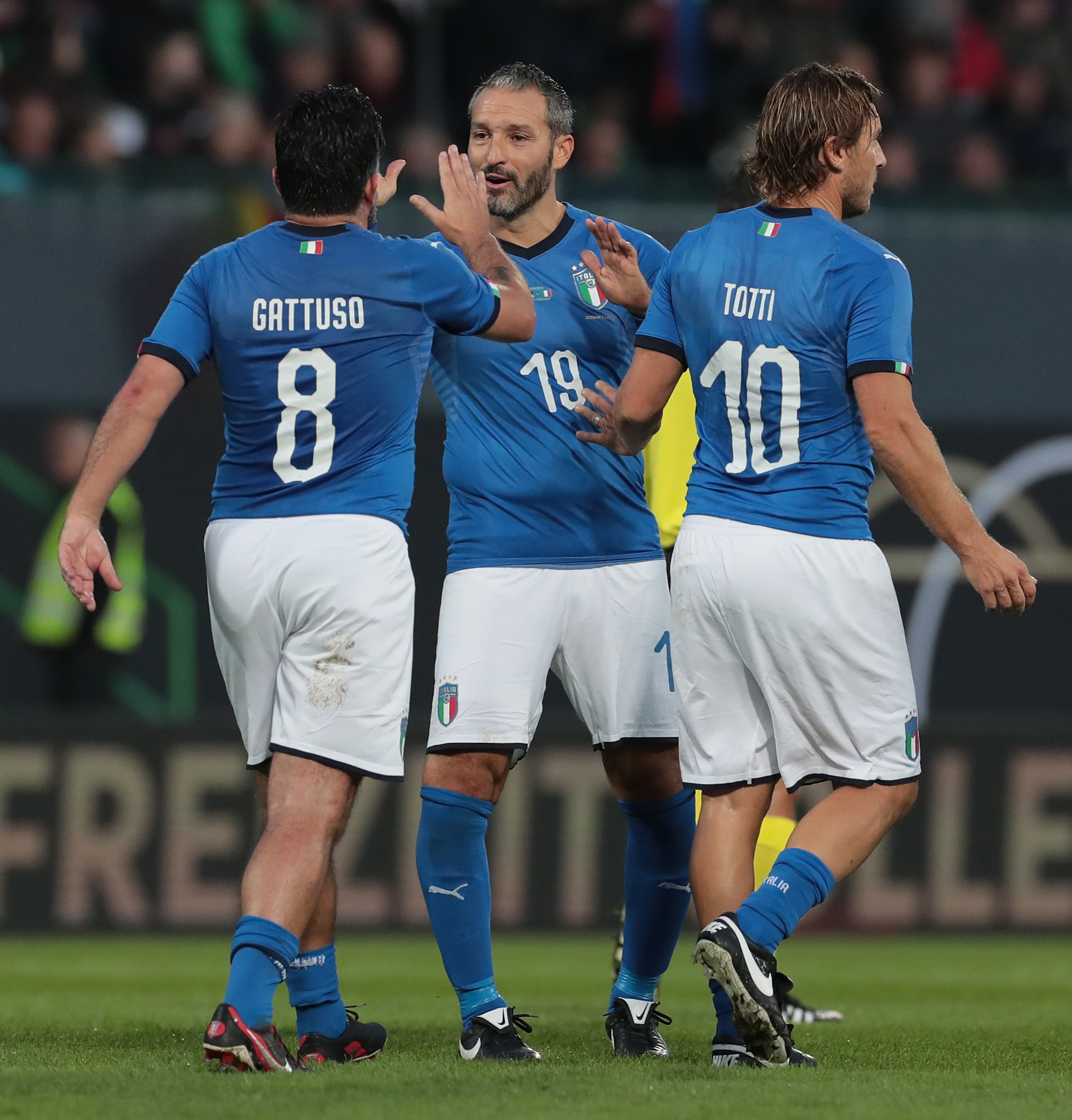 Over 6500 fans attended, while FIGC President Gabriele Gravina was also there alongside FIGC Secretary General Marco Brunelli.
It might not have been as emotional as the 'Game of the Century' at Mexico '70 or the semi-final showdown at the 2006 World Cup, but this game was a reminder of what a prestigious clash this is, with many champions demonstrating that they're still able to dazzle the crowd. Italy's starting line-up consisted of eleven World Champions, nine from Germany 2006 and two – Pietro Vierchowood and Bruno Conti – from Spain '82. Angelo Peruzzi was named in goal, while Vierchowood partnered captain Cannavaro in central defence. Zambrotta and Grosso were the two full-backs. In midfield, Andrea Pirlo, Gattuso, Perrrotta and Bruno Conti all lined up. Up front. Francesco Totti played just behind Luca Toni, with this duo going on to spark an Azzurri fightback.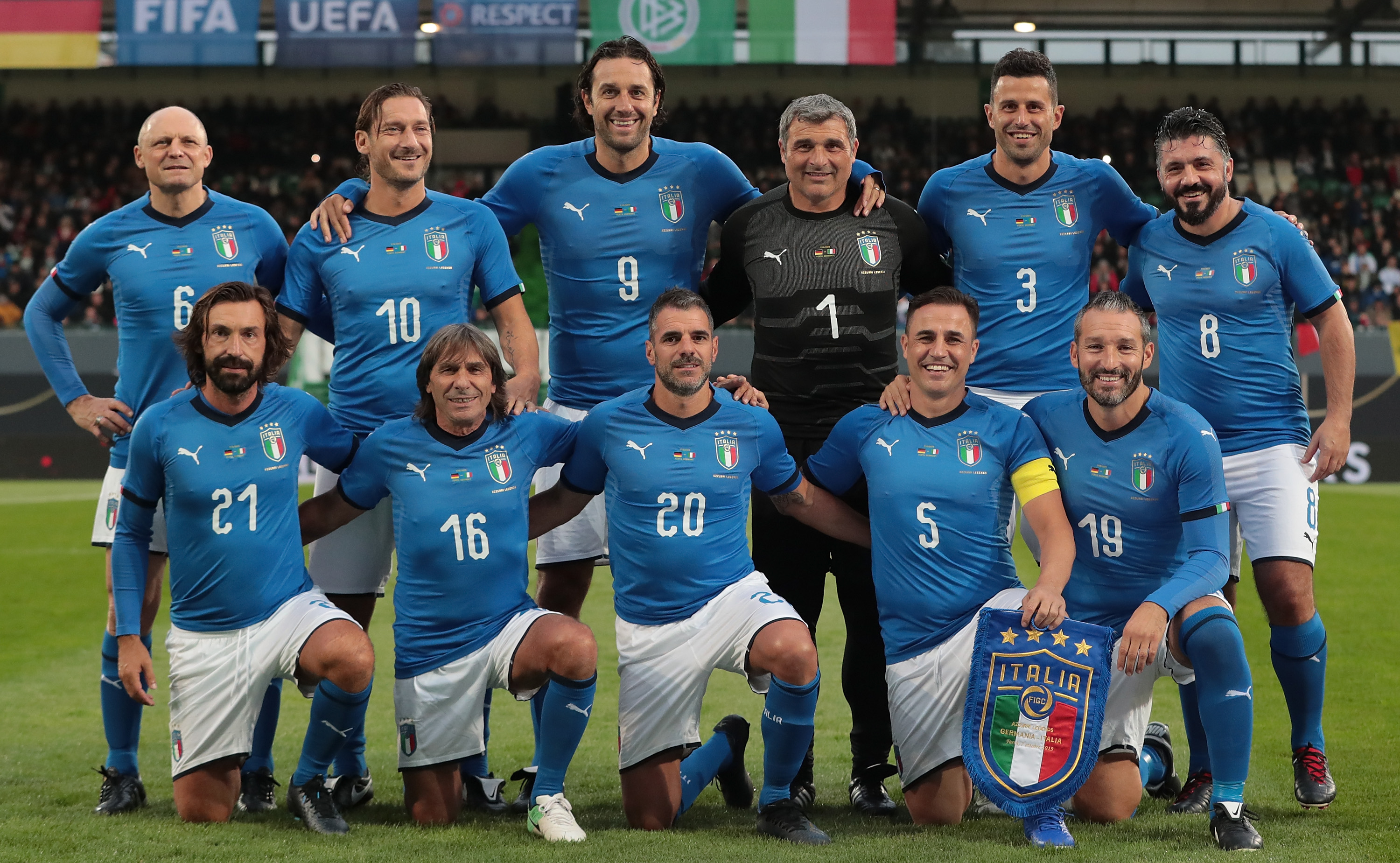 Germany began the better and took a two-goal lead early on: in the tenth minute Cannavaro diverted the ball into his own net before Jurgen Klinsmann made It 2-0 with 19 minutes on the clock. However, Italy kept on going and pulled one back as Toni reduced the arrears after 21 minutes after being set up by Totti. The former Roma captain then equalised in the 34th minute to the delight of the Italian fans present in the stands. The crowd at the Sportpark Ronhof were enjoying themselves, even if they were starting to think that Germany were about to suffer another loss against Italy on home soil.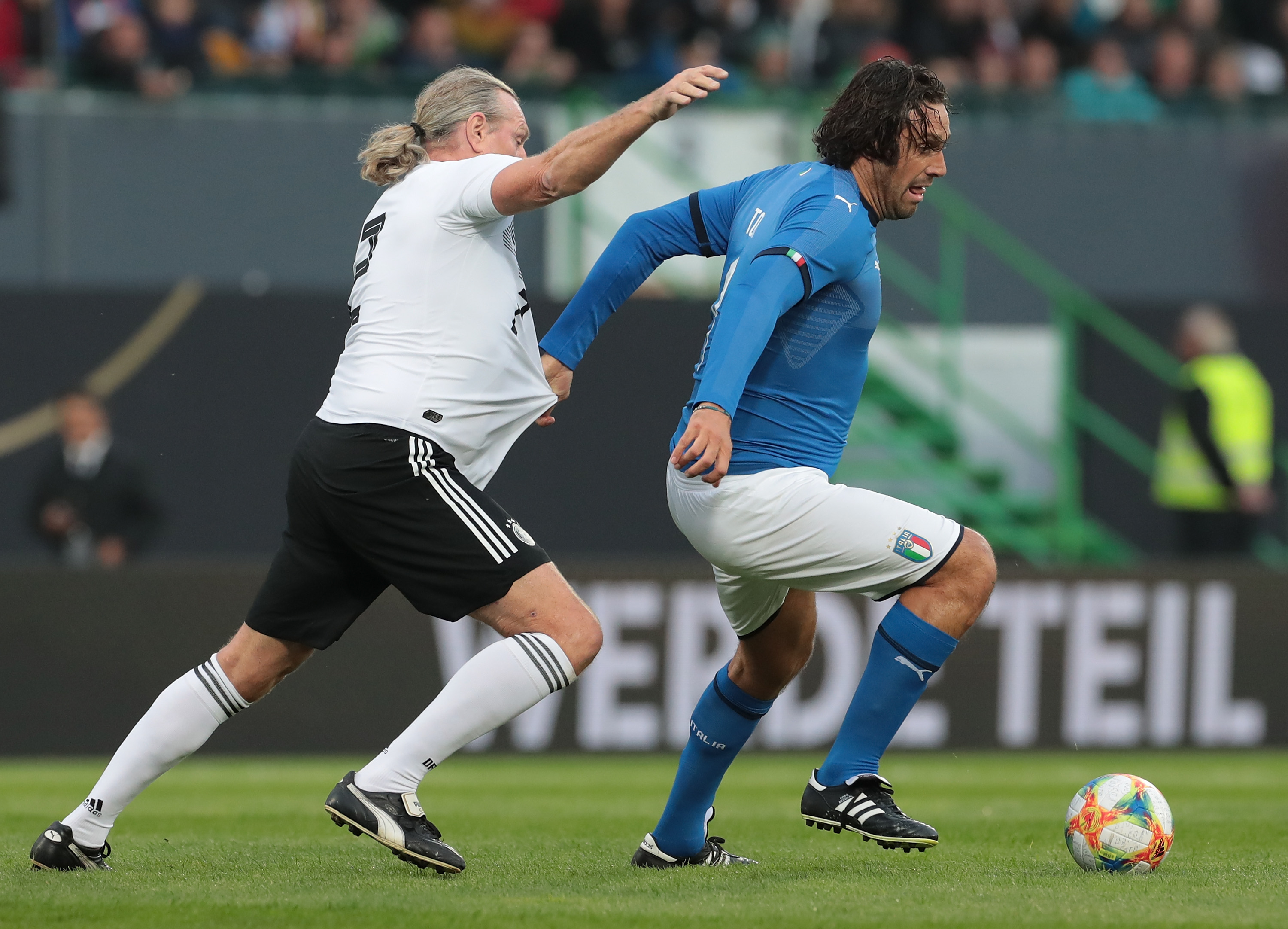 After the restart, other Azzurri stars got a runout, from Totò Schillaci – the top scorer at Italy '90 – and 'Penna Bianca' Ravanelli through to Marco Amelia and former Under-21 Head Coach Gigi Di Biagio. The words 'Italia, Italia' started to be heard frequently from the stands and this fine support was rewarded after 79 minutes, when Damiano Tommasi finished off Stefano Fiore's assist to score a great goal. It looked to be over, but in added time Wollscheid grabbed a late equaliser to make it 3-3.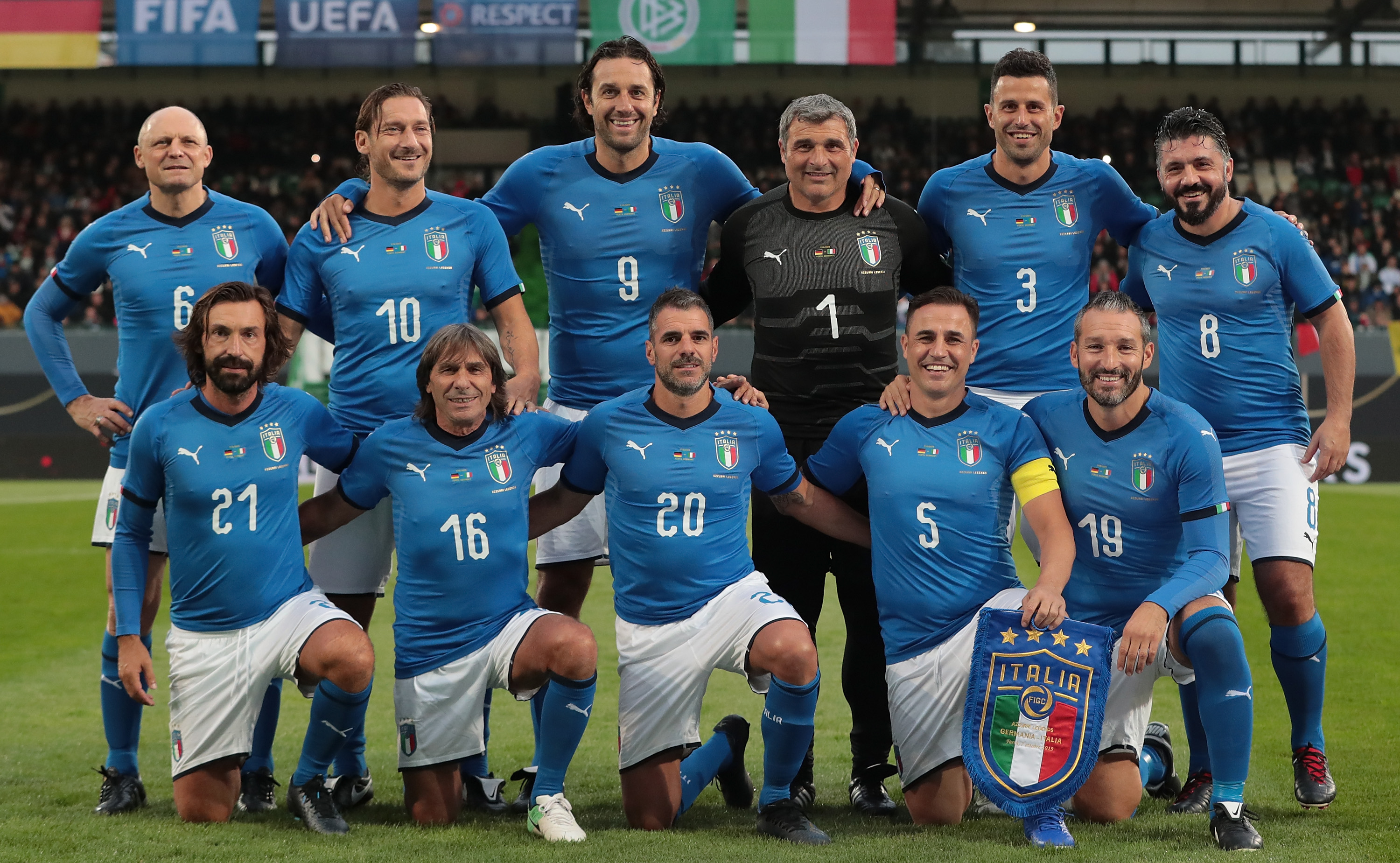 "This is a group of extraordinary men and players," said FIGC President Gravina. "Today, they've brought a truly special team to life. The Azzurri Legends were created to demonstrate the strong legacy of Italian football and the Azzurri shirt as they look to stir up the emotions that only this sport can generate and above all share a passion that unites millions of Italians throughout the world. When I became President, a commitment was made, and now the Azzurri Legends is a reality. Furthermore, this is a reality fuelled by a noble aim: raising funds which will flow into projects relating to social responsibility."
Those who played on the pitch also expressed their enthusiasm: "Returning to play for the National Team for charitable causes is like walking on clouds," said Bruno Conti. Totò Schillaci also echoed this sentiment: "It was a fantastic and rewarding experience. I hope to wear the Azzurri shirt again soon for initiatives like this." Angelo Peruzzi, who produced a great save at the start of the match, highlighted the spirit with which Italy approached the match: "We enjoyed ourselves a lot and I think the crowd appreciated the spectacle. It was our first game, but I hope that there are many of them in the future."
Source: figc.it