By Anna Italia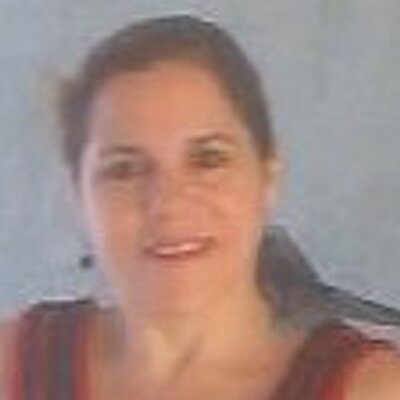 Follow me in Twitter @ItalianSerieA,
Facebook: Anna Italia Page
 
Hello my friends. Here are the 2018-2019 Serie A Week 8 RESULTS / Eighth Round on Friday 5, Saturday 6, and Sunday 7 October 2018.

It is a special day for Juventus making history.  Juventus winning their first 10 games of the season in all competitions for the first time in their history!   Juventus is the only Serie A team winning so far all their 8 games having all 24 points to be the sole leader.  Juventus defeating Udinese with a 0-2 at the Friuli Stadium with goals by Rodrigo Betancur and Cristiano Ronaldo.
===============
Napoli keeping up the race for the Scudetto after defeating Sassuolo at the San Paolo Stadium with a 2-0.  Napoli reaching 18 points being -6 points below Juventus.
Chaos for Coach Filippo Inzaghi losing the away game at the Sardegna Arena against Cagliari.  The result is Cagliari 2 – 0 Bologna.  The situation for Bologna is tough being closer to the relegation zone in the 16tth position losing already 5 games while winning only 2 games this season and 1 draw.
AS Roma gaining momentum after defeating Empoli at the Carlo Castellani Stadium with a 0-2.  Roma winning 4 games, 2 draws, and losing 2 games this season.   The race to climb to the top 3 positions is looking a reality for Roma.
The top jump is for Inter climbing to the third position after defeating Sassuolo at the Mapei Stadium.  Inter reaching 16 points being only -2 points below Napoli and -8 points below Juventus.
Italian Serie A Tickets for next 10 games

===============
Results from Serie A Week 8



Torino 3 – 2 Frosinone
Cagliari 2 – 0 Bologna
Udinese 0 – 2 Juventus
Empoli 0 – 2 AS Roma
Genoa 1 – 3 Parma
AC Milan 3 – 1 Chievo Verona
Atalanta 0 – 1 Sampdoria
Lazio 1 – 0 Fiorentina
Napoli 2 – 0 Sassuolo
SPAL 1 – 2 Inter
Top Serie A teams standing AFTER Serie A Week 8 game. First 4 qualifying for Champions League, 5 and 6 for Europa League. (as of Sunday 7 October 2018)

– JUVENTUS, 1st position with 24 points and a positive goal difference of +13
– NAPOLI, 2nd position with 18 points and a positive goal difference of +5
– INTER, 3rd positions with 16 points and a positive goal difference of +6
– LAZIO, 4th position with 15 points and a positive goal difference of +2
– SAMPDORIA, 5th position with 14 points and a positive goal difference of +8
– AS ROMA, 6th position with 14 points and a positive goal difference of +6
Relegation Zone:
– EMPOLI, 18th position with 5 point and a negative goal difference of -5
– FROSINONE, 19th position with 1 point and a negative goal difference of -18
– CHIEVO VERONA, 20th position with 1 point and a negative goal difference of -13
2017- 2018 Italy Serie A Standing until Sunday 7 October 2018
 Serie A Team
MP
W
D
L
GF
GA
GD
PTS
1
Juventus
8
8
0
0
18
5
13
24
2
Napoli
8
6
0
2
15
10
5
18
3
Inter Milan
8
5
1
2
12
6
6
16
4
Lazio
8
5
0
3
11
9
2
15
5
Sampdoria
8
4
2
2
12
4
8
14
6
Roma
8
4
2
2
16
10
6
14
7
Fiorentina
8
4
1
3
14
6
8
13
8
Sassuolo
8
4
1
3
15
14
1
13
9
Parma
8
4
1
3
10
9
1
13
10
AC Milan
7
3
3
1
15
10
5
12
11
Genoa
7
4
0
3
12
14
-2
12
12
Torino
8
3
3
2
9
9
0
12
13
Cagliari
8
2
3
3
6
9
-3
9
14
S.P.A.L. 2013
8
3
0
5
6
10
-4
9
15
Udinese
8
2
2
4
8
10
-2
8
16
Bologna
8
2
1
5
4
10
-6
7
17
Atalanta
8
1
3
4
9
11
-2
6
18
Empoli
8
1
2
5
5
10
-5
5
19
Frosinone
8
0
1
7
3
21
-18
1
20
Chievo Verona
8
0
2
6
6
19
-13
-1
– Watch Serie A Matches Live with fubo PRO games including Juventus, AS Roma, AC Milan, Inter, Napoli
Italian Serie A Tickets for next 10 games