As was also the case against in the Azzurrini's opening match against Malta, both the Inter striker and Roma midfielder got on the scoresheet against Cyprus. Bollini: "A deserved win"
Source:  figc.it Saturday, November 16, 2019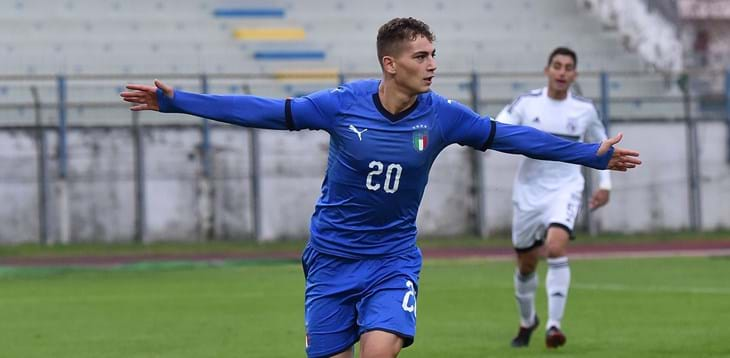 Esposito and Riccardi both got on the scoresheet once again as Alberto Bollini's Under-19s won their second match in two games during the Qualifying Round to secure their spot in the next phase of the European Championship qualification process (the Elite Round), which will take place in March, with a game to spare. However, the team will still be looking to beat Slovakia in their next fixture (at 15:00 CET on 19 November in Misano Adriatico – free entry) to finish first in the group and be seeded higher for the next phase. The Slovakians currently sit alongside the Azzurrini on the same number of points at the top, with the two teams also sharing a +4 goal difference. Crucially, however, Slovakia have scored one more goal than Bollini's men.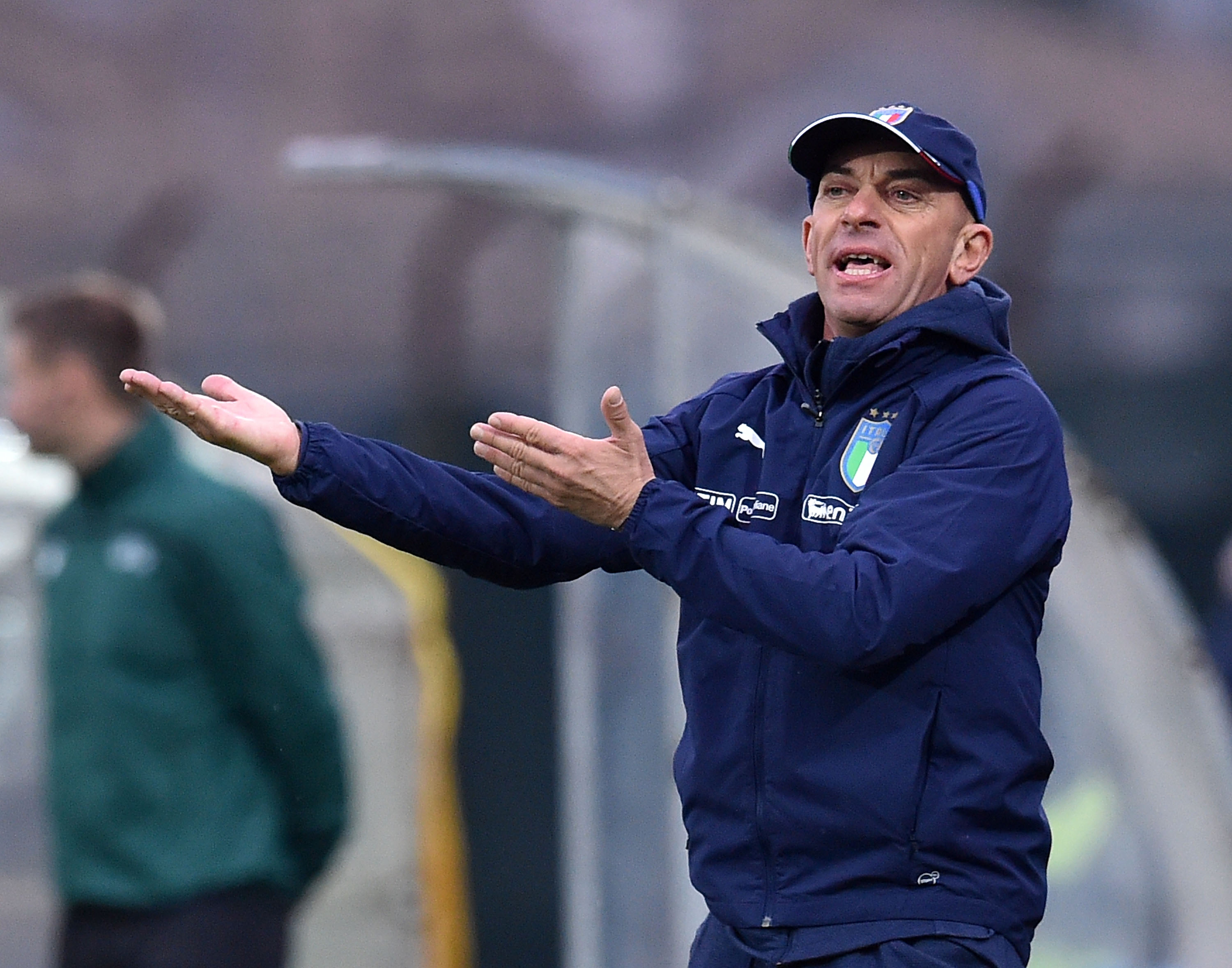 "I want to compliment the lads," the Head Coach said after the game. "This is because qualifying after just two games is never a given. Cyprus showed that they're a good and organised side with good individuals. We did well to take an early lead, but we should have been more clinical in the first 25 minutes in relation to what we displayed out on the pitch. Our opponents were able to cause us problems at certain moments, but overall the victory was deserved."
In-form Sebastiano Esposito, who has now scored in both of Italy's Qualifying Round matches, echoed the Head Coach's words: "We created many goalscoring opportunities. This was especially the case in the first half of the opening period, when we played particularly well. We're a great group and it's great to be part of this team."
THE MATCH. Bollini made three changes to the team that started the opening match against Malta, with Ponsi, Fagioli and Salcedo all coming in. And it took just three minutes for the deadlock to be broken as Esposito won and then scored a penalty to give Italy the lead.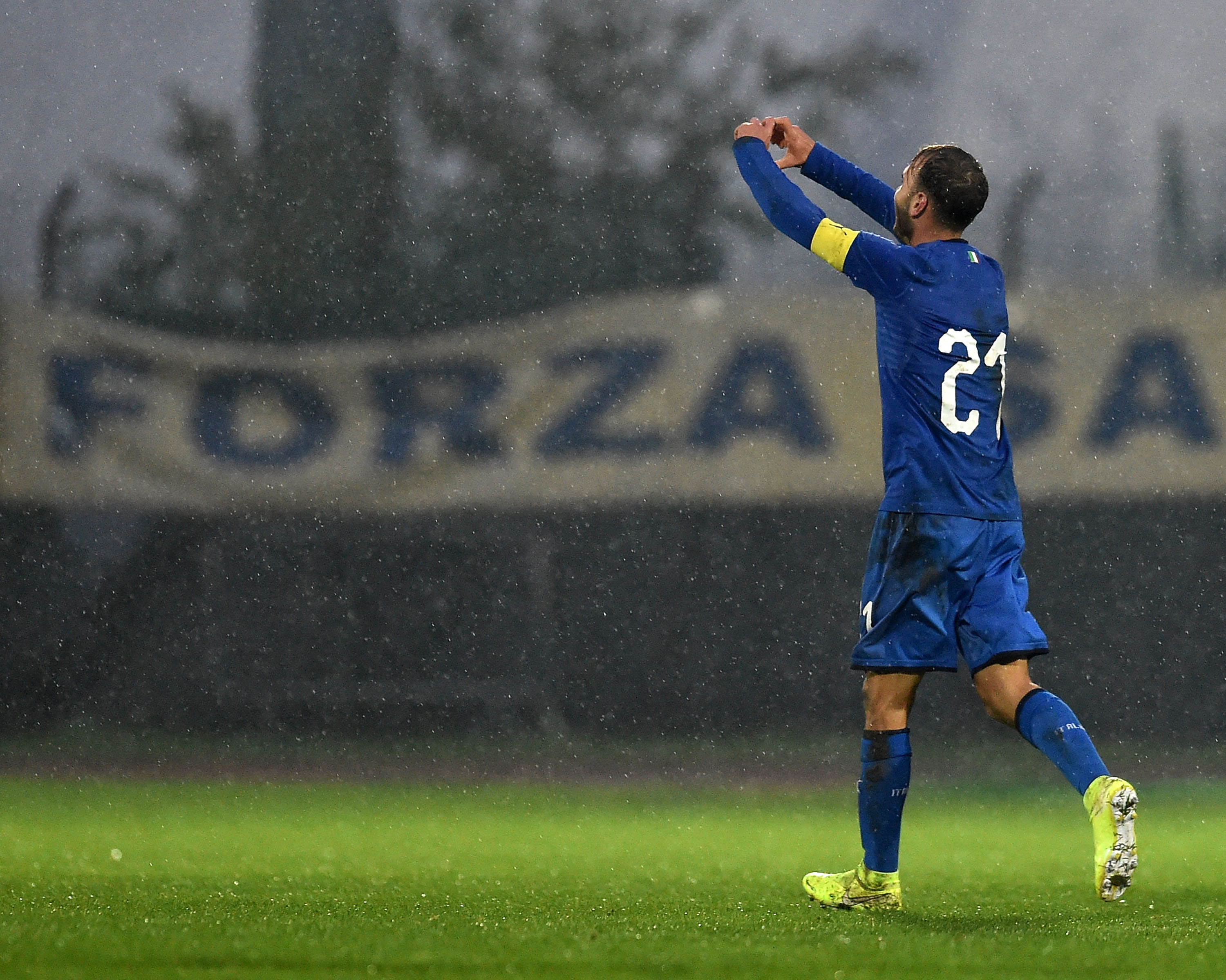 The opening stages very much belonged to Bollini's boys, who were putting into practice what they'd prepared over the past few days with great effect. In the 13th minute, Ponsi's long-range strike ended up just wide, while Faglioli fired just over from just inside the area two minutes later. After 22 minutes, Esposito forced Nikolau to make a save at his near post before Juventus midfielder Faglioli failed to really test the goalkeeper just a minute later from outside the box.
Just when it seemed like the Azzurrini were in full control, Cyprus started to step things up and demonstrate all the positive aspects they had displayed against Slovakia despite eventually going on to be defeated. Napoli midfielder Mamas had two good chances for the Cypriots as he fired over the bar on the break in the 28th minute before being denied by a great save by Brancolini, who did extremely well to preserve Italy's lead after the Azzurrini had given the ball away in their build-up play.
After the restart, Salcedo hit the post after 50 minutes following Colombini's cross, while Italy were then relieved to see a Cyprus effort come off the woodwork seven minutes later. With 76 minutes on the clock, the Azzurrini once again had Brancolini to thank as he managed to keep out Antoniou's effort from distance. With Cyprus putting on the pressure, Riccardi got a decisive second: the Roma man produced a fantastic strike from over 25 yards out to give Bollini's men breathing space. No more goals were scored for the remainder of the match.
Alberto Bollini then finished off his comments by saying the following: "Now, we need to recuperate, both from a mental and physical point of view. On Tuesday, we need to win against Slovakia to finish first in our group. This means we'll have even more motivation to play our game."
Italy 2-0 Cyprus
ITALY (4-3-1-2): Brancolini; Ponsi, Gozzi Iweru, Okoli, Colombini; Ricci (89' Greco), Rovella, Fagioli (64' Gyabuaa); Riccardi (89' Cangiano); Salcedo (51' Piccoli), Esposito. Substitutes: Russo, Pierozzi, Petrelli, Armini, Ntube. Head Coach: Bollini
CYPRUS (4-3-1-2): Nikolau S.; Hadjconstanti, Antoniou, Kyprianou, Andreou; Nikolau T., Mamas, Vrikkis (89' Vasiliou A.); Orfanidis (70' Pontikos); Kakoulli, Paroutis. Substitutes Hadjigavriel, Tryfonos, Raspas, Karamanolis, Vasiliou G., Chrystostomou, Stefanou. Head Coach: Damianou
REFEREE: McNabb (NIR). Assistants: Bell (NIR) and Christensen (DAN). Fourth official: Maae (DAN).
GOALS: 3' Esposito (pen.), 78' Riccardi
NOTES – Attendance: approx. 750. Bookings: Mamas, Orfanidis. Added time: 0 (first half), 3 (second half).
Squad list:
Goalkeepers: Federico Brancolini (Fiorentina), Alessandro Russo (Sassuolo);
Defenders: Nicolò Armini (Lazio), Lorenzo Colombini (Inter), Paolo Gozzi Iweru (Juventus), Michael Ntube (Inter), Memeh Caleb Okoli (Atalanta), Edoardo Pierozzi (Fiorentina), Fabio Ponsi (Fiorentina);
Midfielders: Nicolò Fagioli (Juventus), Jean Freddi Greco (Torino), Manu Emmanuel Gyabuaa (Atalanta), Federico Marigosu (Cagliari), Alessio Riccardi (Roma), Samuele Ricci (Empoli), Nicolò Rovella (Genoa);
Forwards: Sebastiano Esposito (Inter), Elia Petrelli (Juventus), Roberto Piccoli (Atalanta), Eddie Anthony Salcedo Mora (Hellas Verona).
Staff – Head of delegation: Evaristo Beccalossi; Coordinator: Maurizio Viscidi; Coach: Alberto Bollini; Secretary: Aldo Blessich; Assistant coach: Giovanni Valenti; Athletic coach: Vito Azzone; Goalkeeping coach: Graziano Vinti; Match analyst: Mirko Magistro; Doctors: Luca Labianca and Emanuele Fabrizi; Physiotherapists: Giuseppe Galli and Roberto Cardarelli; Tutors: Giorgio Orlando and Marco Lista.
*Group 6 schedule  and results (all times CET)
Matchday one (13 November)
Cyprus 1-2 Slovakia
ITALY 2-0 Malta
Matchday two (16 November)
Slovakia 3-0 Malta
ITALY 2-0 Cyprus
Matchday three (19 November)
ITALY vs. Slovakia (15:00 – Misano Adriatico)
Malta vs. Cyprus (15:00 – Santarcangelo di Romagna)
*The top two of each group along with the best third-placed side out of all the groups will progress to the final stage.