By Anna Italia
Follow me in Twitter @ItalianSerieA,
Facebook: Anna Italia Page
Instagram: annaitalia2
What a spectacular way to qualify for the UEFA EURO 2020!   Italy qualifying with 3 games in advance after winning Matchday 7 game defeating Greece on Saturday 12 October 2019 at the Olimpico di Roma Stadium in Rome, Italy.
You bet, Italy Head Coach Roberto Mancini is pleased with this qualification.  The Italian team is shaping up and demonstrating a firm determination to be a strong contender.   Mancini celebrates his eighth consecutive victory overtaking Valcareggi and Trapattoni both winning seven.  Mancini still with the chance to overtake  Vittorio Pozzo's record winning 9 achieved between 1938 and 1939.  Pozzo  won two World Cups in '34 and '38.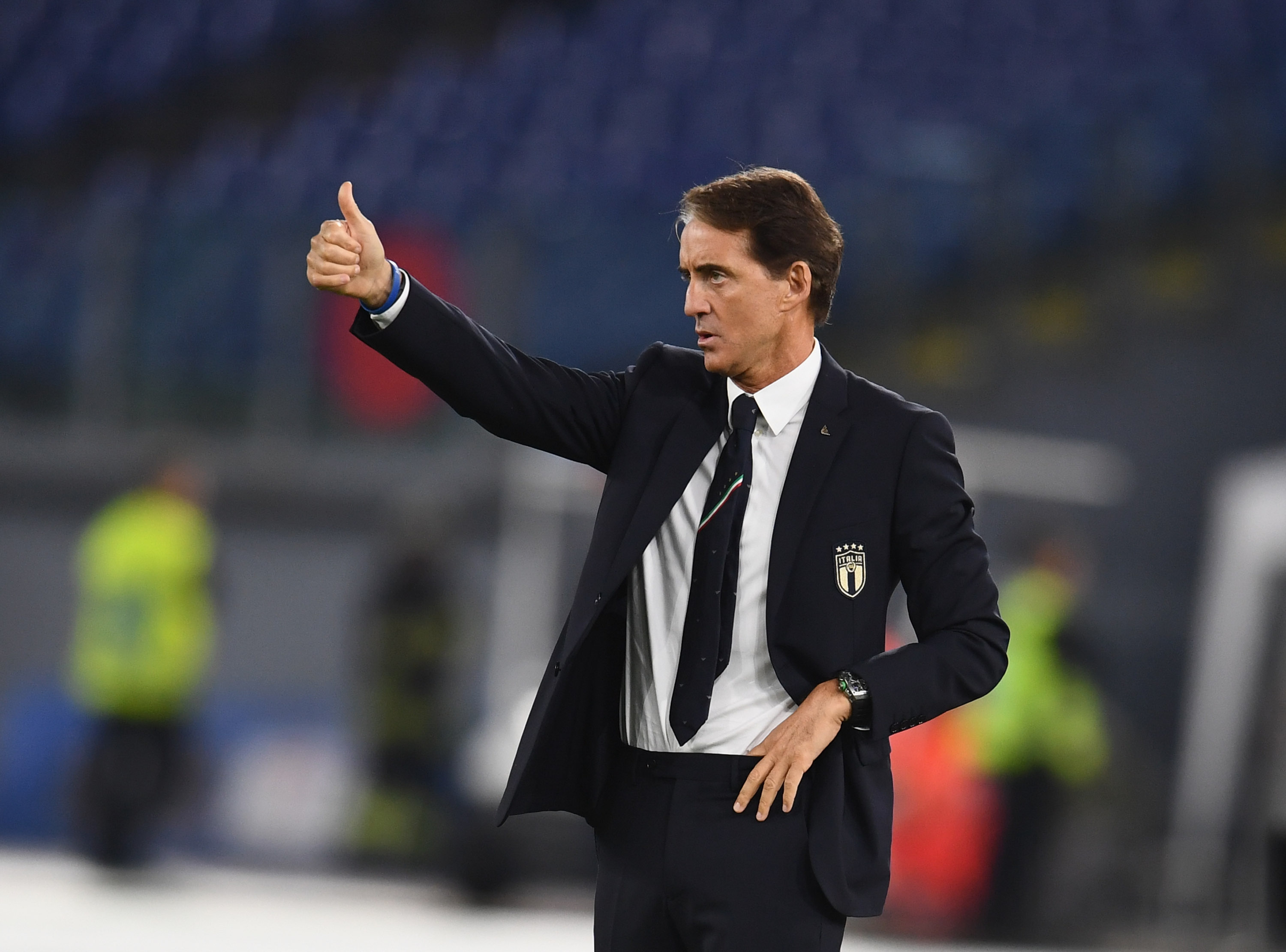 Photo:  figc.it
Mancini saying: "Pozzo's legacy is that he won two World Cups, the rest isn't as important. The boys did very well, but before anything else I'd like to thank the fans at the Olimpico. There were so many of them and they really supported us, even in the first half when we weren't at our best, perhaps we were a bit tense. We hope that this is only a sign of what's to come in June, when there might be even more fans to cheer us on."
FIGC President Gabriele Gravina  congratulated Mancini and the players on the pitch after the game: "Tonight was a dream come true. Thanks to Mancini, to the whole team both on and off the pitch, as well as all the FIGC staff who made such a big achievement possible in the first place. There have been a lot of firsts in the past three days: our record qualification with three games to spare; the whole squad visiting the Bambino Gesù hospital; and a record crowd at the Stadio Olimpico. They've been three days full of great emotions and we won't forget them any time soon."
==============================
Ticket option for Italy National team games

==============================
Mancini also referred to the young patients of the "Bambino Gesù" paediatric hospital. In recent days the Italian Football Federation (FIGC) has been working alongside the hospital in Rome, with a series of initiatives aimed at supporting the creation of an Institute for Tumours and Transplantation. Mancini and the Azzurri visited the children in hospital on Thursday, on what was a moving and emotional day: "We're dedicating this victory to them," said the Coach, before moving on to explain the difficulties faced with Greece's defence: "We will often find ourselves up against teams who sit and wait for us. We were too rushed in the first half, instead of waiting and looking for the right moment. We were much better technically in the second half, we found the goals and created other chances too."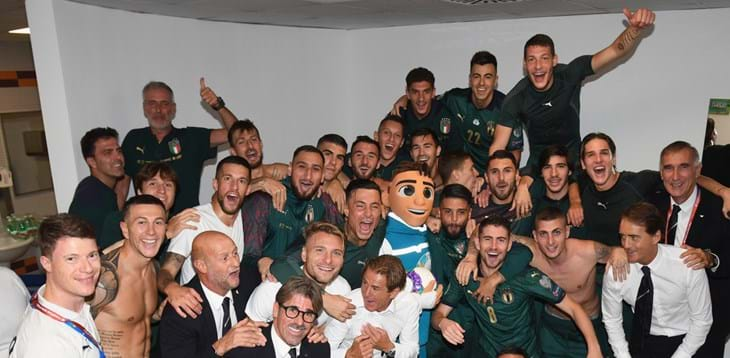 Photo:figc.it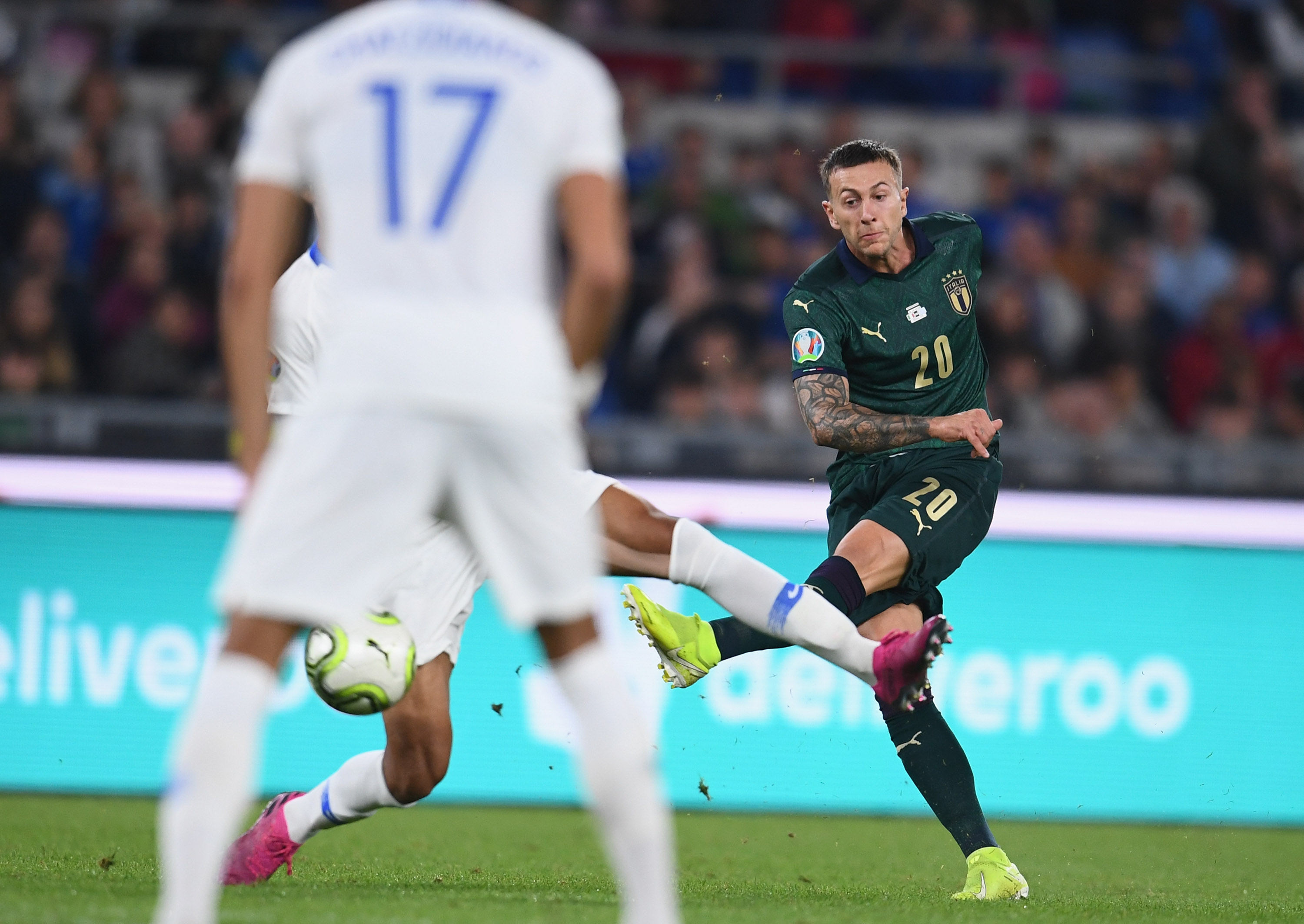 Photo:  figc.it
Federico Bernardeschi:    "For me it was an important goal, just like all my others, what was really important was winning and securing qualification. We're on the right path, we were patient tonight. We did very well at moving the ball and finding the goals.  Tonight was very emotional, it was spectacular. We'd like to thank the fans and let them know that we felt their support."
#Azzurri 🇮🇹

🇮🇹 #ItalyGreece 🇬🇷 2️⃣-0️⃣ as experienced through the #VivoAzzurro Cam 🎥

From the team's arrival at the stadium through to the celebrations after #Euro2020 🇪🇺 qualification had been secured: exclusive footage from a special evening in #Rome.pic.twitter.com/weQ5d0YURQ

— Italy (@azzurri) October 14, 2019
#EuropeanQualifiers🇪🇺
🗣 #Mancini: "Thank you to the fans, we're dedicating this win to the children of the Bambino Gesù hospital"

The article ➡️ https://t.co/sti8JRSXAs#Gravina: "A dream come true, thanks to all involved"#VivoAzzurro 🇮🇹#ItalyGreece🇬🇷 #ITAGRE pic.twitter.com/rPuHipGWLR

— Italy (@azzurri) October 12, 2019