By Anna Italia
Follow me on Twitter @ItalianSerieA,
Facebook: Anna Italia Page
Instagram: annaitalia2
Italian Soccer Serie A supports Serie A teams in the UEFA Champions League
Liverpool – Inter

Buy UEFA Champions League Tickets

🏆 👉   Inter Coach Simone Inzaghi speaking to the media at a news conference at the Suning Training Centre ahead of the team's departure for England on Monday 7 March 2022.  Inter are traveling to play for the UEFA Champions League Round of 16, Second Leg on Tuesday 8 March at the Anfield Stadium in Liverpool, England at 21:00.
✅ First Leg: UEFA Champions League Round of 16: Result INTER 0 – 2 LIVERPOOL, Wednesday 16 February 2022
Only once in Champions League history has a team overturned a 2-0 deficit from the first leg. How much do you really believe you can go through?
"The first-leg result was very harsh on us because we played very well indeed. It's going to be extremely tough at Anfield against one of the best teams in Europe but our motivation is sky-high."
There's no away-goals rule now. What's your game plan? Will you try to score as soon as possible?
"We start the game at a huge disadvantage and obviously scoring in the first half could make a big difference. It's going to be difficult but we've had three days to prepare for it. The lads are focused and know what to expect. Liverpool are one of the best teams in Europe and they're an even tougher proposition on their own patch."
Reaching the next round might be tricky but do you think this match will tell you something about where Inter stand on the European stage?
"Inter hadn't reached the knockout stages for many years. We did well in the group and got a bit unlucky with the draw. You have to improve one step at a time. We played well in the first leg and we'll look to give them a game at Anfield too. It will help us improve in any case. Playing matches of this level is a unique experience for a footballer."
Has the win over Salernitana restored belief in the camp?
"We had a tricky game on Friday but we turned it in our favour and dominated the match. We needed a win like that on a psychological level. We're ready for Liverpool now."
What do you think of the fact that Inter have played a game less in Serie A?
"Obviously we'd have preferred to play it on 6 January. We're waiting to be told when it will be rescheduled."
Might you consider resting some of your players during the game with the league in mind?
"Hopefully there won't be time to consider that. It's a tough game and we've played lots of matches recently that have taken a lot out of us both mentally and physically. You're always fired up for games like this."
How is Ivan Perisic doing?
"Everyone is available except [Nicolo] Barella, who is suspended, and [Aleksandar] Kolarov, who's not in the UEFA squad list."
How much does it help you to have president Steven Zhang close by?
"The president has been with us for a while now and it's great for us to have him around. The entire management team are always very supportive."
Spanish Referee Antonio Mateu Lahoz will be assisted by Pau Cebrián Devís (ESP) and Roberto del Palomar (ESP). The Fourth official will be Ricardo de Burgos (ESP). The Video Assistant Referee will be Juan Martínez Munuera (ESP). The Assistant Video Assistant Referee will be Guillermo Cuadra Fernández (ESP).
=====================================

Buy Inter Tickets
=====================================

Inter departure…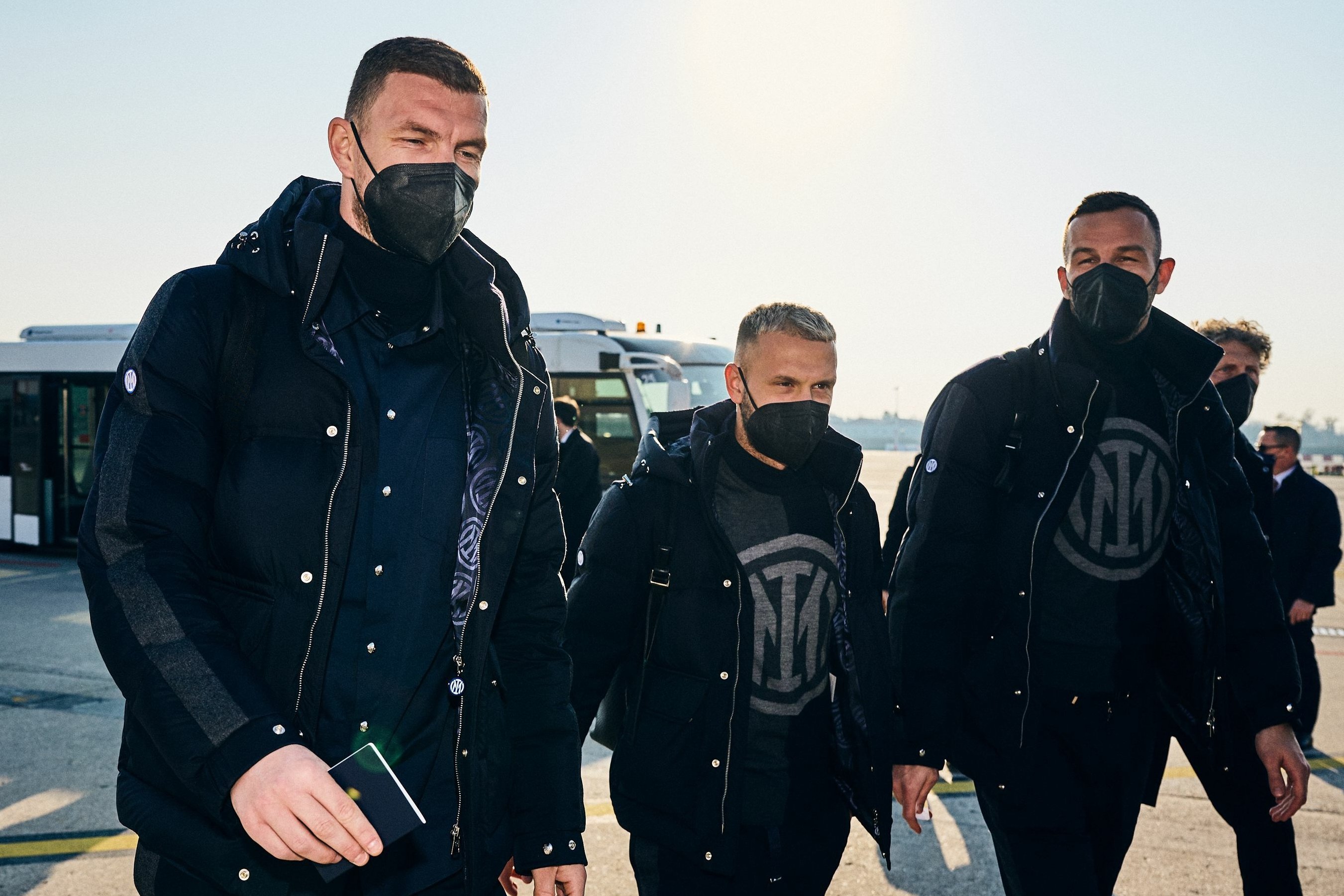 Photo via twitter.com/Inter_en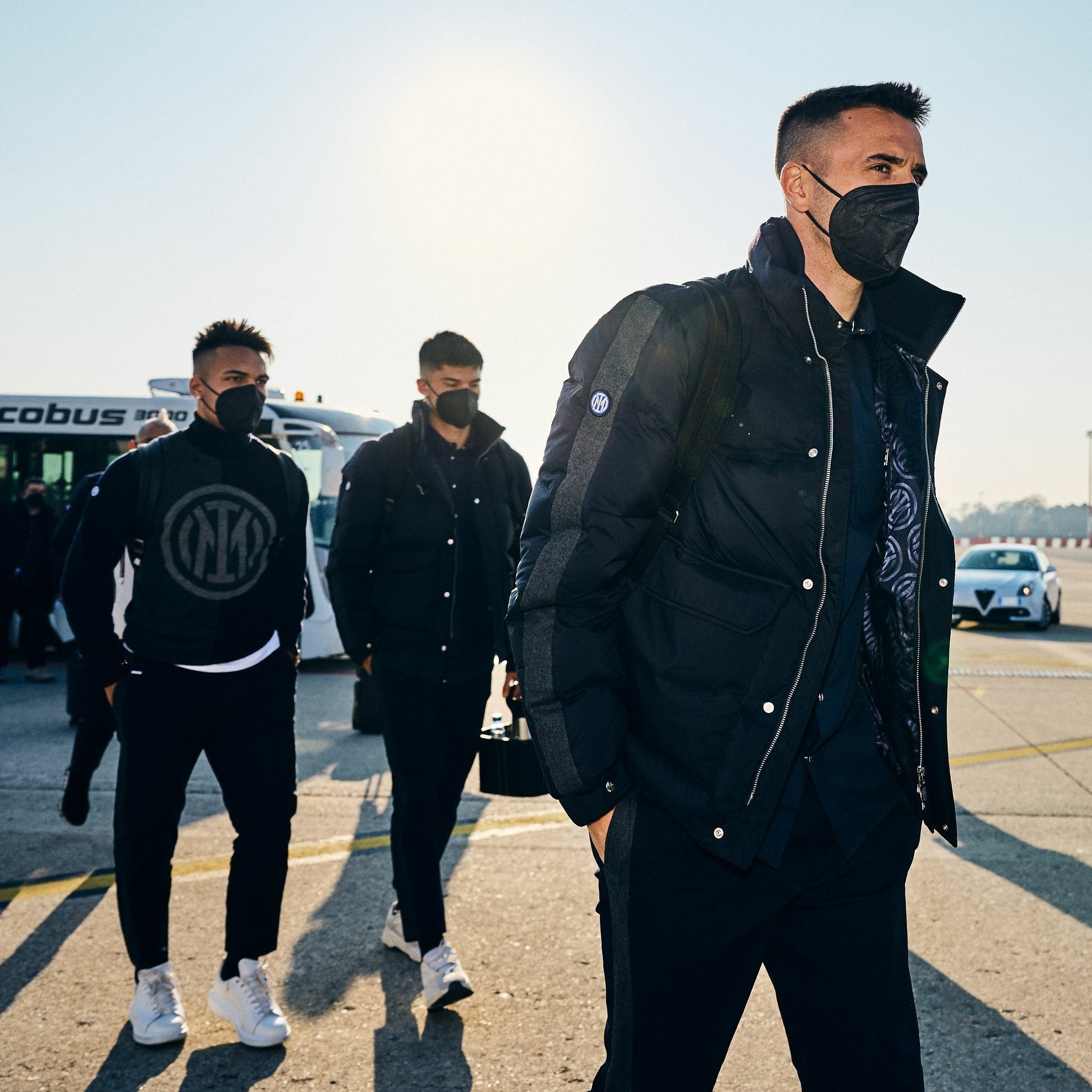 Photo via twitter.com/Inter_en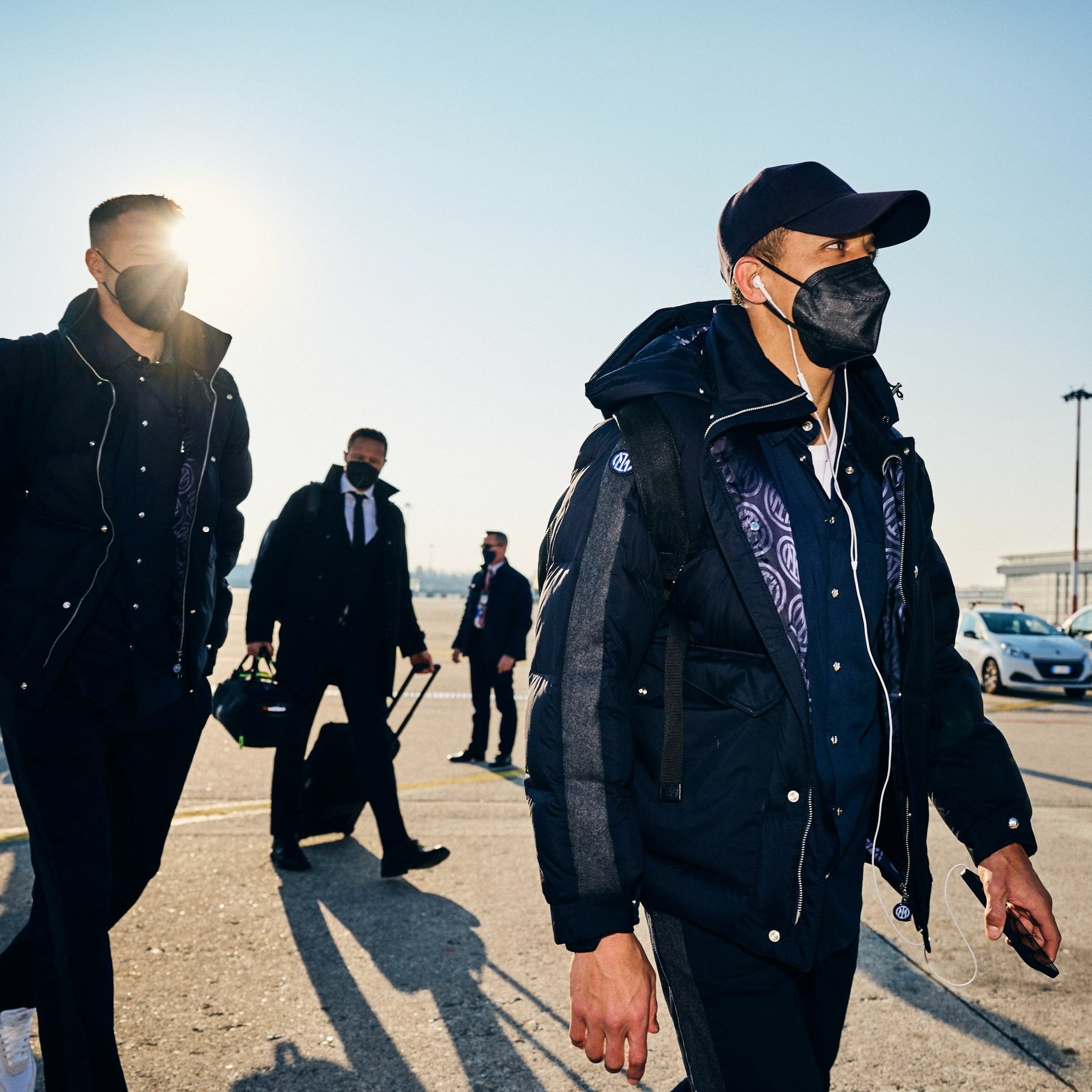 Photo via twitter.com/Inter_en
🏆 UEFA Champions League Round of 16: Liverpool vs Inter, Match Officials
Second Leg

🗓️ Tuesday 8 March 2022
🏟️ Anfield Stadium
⏲️ 21:00

🙍‍♂️Referee: Antonio Mateu Lahoz
🚩Assistants: Pau Cebrián Devís and Roberto del Palomar
4⃣ Ricardo de Burgos https://t.co/nAMdm5iGAJ pic.twitter.com/tkF4r4MjAo

— Anna Italia (@ItalianSerieA) March 7, 2022
🏆 UEFA @ChampionsLeague Round of 16 Second Leg@SerieA_EN A team participating: INTER @Inter_en on Tuesday 8 March 2022

🏆 Liverpool vs Inter
🏟️ Anfield Stadium
⏲️ 21:00 pic.twitter.com/2d02L8tla5

— Anna Italia (@ItalianSerieA) March 7, 2022
2021 – 2022 UEFA Champions League Round of 16
Second Leg
Liverpool – Inter
Tuesday 8 March 2022
Anfield Stadium
Liverpool, England
21:00
Referee: Antonio Mateu Lahoz (ESP)
Assistant referees: Pau Cebrián Devís (ESP) and Roberto del Palomar (ESP)
Fourth official: Ricardo de Burgos (ESP)
Video Assistant Referee: Juan Martínez Munuera (ESP)
Assistant Video Assistant Referee: Guillermo Cuadra Fernández (ESP)