By Anna Italia

Follow me in Twitter @ItalianSerieA,
Facebook: Anna Italia Page
Supports Serie A Teams in International Competition
Great news for Inter fans in the United States get ready to meet your favorite players and support Inter.   FC Internazionale Milano has announced that it will hold a joint training session with sister club MLS team D.C. United  on Thursday 31 July 2014 from 17:00 local time (23:00 CET)  at RFK Stadium. The training session will be open to the public with special opportunities to meet players and get autographs available for D.C. United season ticket holders.
Inter coach Walter Mazzari  currently preparing  the team for Europa League competition and the 2014 – 15 Serie A campaign.  Inter's 2014 USA tour squad includes playmaker Mateo Kovacic, who represented Croatia in the 2014 FIFA World Cup, veteran Serbian center-back Nemanja Vidic and Argentine forward Mauro Icardi.
D.C. United reached the midway point of the 2014 MLS season in first place in the Eastern Conference. Argentine forward Fabián Espíndola (7 goals, 8 assists) is one of three players among league leaders in both scoring and assists. US national team goalkeeper Bill Hamid and centre-back Bobby Boswell lead a defence that is among the league best in goals conceded per game.
Inter have selected Washington, D.C., as their home training base for participation in the Guinness International Champions Cup.   Inter will play three matches in Group A, which also includes Real Madrid, Manchester United and Roma:
26 July vs. Real Madrid at California Memorial Stadium, in Berkeley, Calif.
29 July vs. Manchester United at FedExField in Landover, Md.
2 August vs. Roma at Lincoln Financial Field in Philadelphia, Pa.
Group B includes Manchester City, Liverpool, AC Milan and Olympiacos. A final between group winners will take place on 4 August at Sun Life Stadium in Miami, Fla.
D.C. United and FC Internazionale announced a collaboration agreement in December 2013. The clubs share the common link of Erick Thohir, who became Inter president on 15 November 2013. Thohir and Jason Levien joined Will Chang as co-owners of D.C. United on 10 July 2012.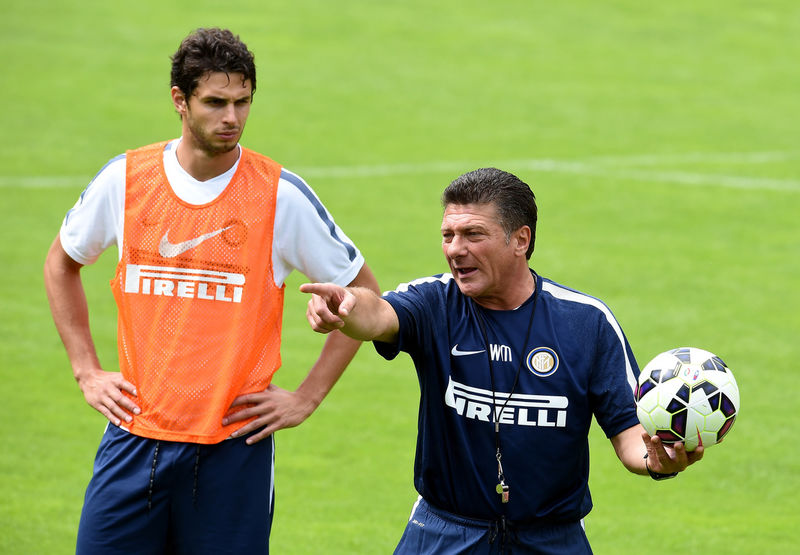 Photo inter.it
=========================================