By Anna Italia
Follow me on Twitter @ItalianSerieA,
Facebook: Anna Italia Page
Instagram: annaitalia2
Italian Soccer Serie A
Here are the 🏆🇮🇹 Coppa Italia Preliminary Results on Saturday 7 and Sunday 8 August, 2021.
👉 August 7, 2021
⚽️ Como 2 (3)-(4)2 Catanzaro   *on penalties
Stadium: SILVIO PIOLA (Novara)
Referee: MARCENARO
Assistants: GUALTIERI – MIELE
Fourth Official: PANETTELLA
19:00
COMO (4-2-3-1): Gori; Iovine, Bertoncini, Solini, Ioannou (81′ Walker); Bellemo, H'Maidat (45′ Bovolon); Luvumbo (81′ Dkidak), Arrigoni (69′ Kabashi), Chajia (dal 30′ st Toninelli); Gabrielloni. Subs: Facchin, Walker, Chierichetti, Di Giuliomaria, Dkidak, Bovolon. Coach: Gattuso.
CATANZARO (3-5-2): Branduani, Scognamillo, Fazio, Martinelli (69′ Bearzotti); Rolando (84′ Tentardini), Verna, Welbeck (60′ Bombagi), Vandeputte, Porcino; Carlini, Vazquez. Subs: Mittica, De Santis, Gatti, Risolo, Megna, Schimmenti. Coach: Calabrò.
Goals: 32′ Chajia, 52′ Carlini,  56′ Chajia, 88′ Verna
👉August 8, 2021
⚽️ Ternana 1 (4) – (3) 1 Avellino
Stadium: LIBERO LIBERATI (Terni)
Referee: BARONI
Assistants: BARONE – YOSCHIKAWA
Fourth Official: FELICIANI
18:30
Next Round: Ternana will play against Bologna
⚽️ Perugia 1 – 0 Südtirol
Stadium: RENATO CURI (Perugia)
Referee: MIELE
Assistants: FONTEMURATO – DI GIACINTO
Fourth Official: FONTANI
19:00
Goals: 47′ Carretta
Next Round: Perugia will play against Genoa
PERUGIA (4-3-3): L. Chichizola; G. Angella (72′ M. Curado), F. Sgarbi, F. Lisi, C. Dell'Orco, M. Carretta (79′ S. Righetti), C. Kouan (71′  E. Gyabuaa), V. Vanbaleghem, S. Burrai, J. Murano, M. Falzerano. Subs: L. Moro, A. Fulignati, S. Angori, G. Corradini, D. Sounas, A. Bianchimano, F. Melchiorri, K. Manneh. Coach: Massimiliano Alvini.
SUDTIROL (4-4-2): G. Poluzzi; A. Fabbri, M. Curto, A. Malomo, N. Karic (68′ M. Moscati), F. De Col, M. Beccaro (84′ E. Gatto), H. Fink (68′ D. Casiraghi), F. Tait, M. Rover, R. Odogwu.  Subs: D. Theiner, G. Meli, G. Zaro, K. Vinetot, D. Voltan, L. Candellone.  Coach: Ivan Javorcic.
⚽️ Padova 0 – 2 Alessandria
Stadium: EUGANEO (Padova)
Referee: MINELLI
Assistants: CECCON – TRINCHIERI
Fourth Official: KUMARA
20:30
Next Round: Alessandria will play against Sampdoria
PADOVA (4-3-3): Vannucchi; Vasic (83′ Ilie), Valentini (104′ Bifulco), Pelagatti, Kirwan; Settembrini (104′ Buglio), Ronaldo, Della Latta; Chiricò, Nicastro (58′ Biasci, 104′ Paponi)), Jelenic (46′ Andelkovic). Subs: Burigana, Fortin, Moro, Piovanello. Coach:. Pavanel
ALESSANDRIA (3-4-3): Pisseri; Prestia, Cosenza (76′ Mantovani), Parodi; Mustacchio (76′ Pierozzi), Casarini (91′ Benedetti), Giorno, Beghetto; Chiarello (61′ Orlando), Eusepi (61′ Kolaj), Arrighini (61′ Corazza). Subs: Crisanto, Russo, Speranza, Mora. Coach:Longo
Buy Serie A tickets for every Italian League football match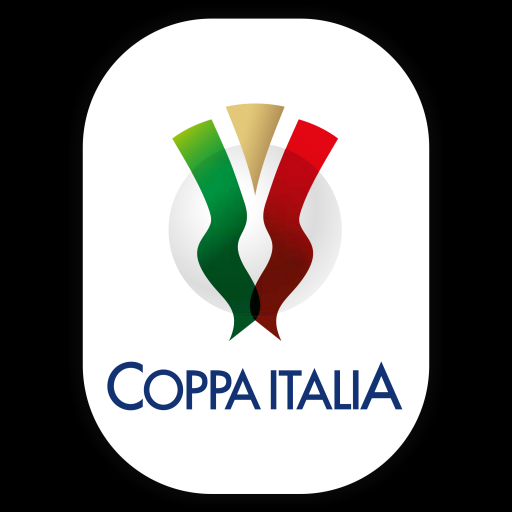 🏆🇮🇹 👉 Coppa Italia Preliminary Round. Catanzaro defeat Como on penalties. Catanzaro will play against Hellas Verona on August 14.

Result: Como 2 (3)-(4) 2 Catanzaro

🏟 Stadio "Silvio Piola" di Novara
📆 Saturday 7 August 2021
⏱ 19:00 hhttps://t.co/5waK2gdNXm pic.twitter.com/GBBpHUgtxy

— Anna Italia (@ItalianSerieA) August 8, 2021