By Anna Italia
Follow me in Twitter @ItalianSerieA,
Facebook: Anna Italia Page
Instagram: annaitalia2
Italian Soccer Serie A
Serie A Standing BEFORE the game:
AC Milan, 2nd position with 9 points and a positive goal difference of +7
Inter, 5th position with 7 points and a positive goal difference of +4
Here are AC Milan Coach Stefano Pioli statements during the press conference on Friday 16 October 2020 ahead of the Serie A Week 4 game "Milan Derby" Inter vs AC Milan on Saturday 17 October 2020 at the Giuseppe Meazza Stadium in Milan, Italy at 18:00.
In case you missed the Coach's conference earlier, you can head over to the app and watch it anytime 👇https://t.co/k2zluibzhx
Se vi siete persi la conferenza del Mister, è sempre disponibile sulla nostra App! ☝️#SempreMilan #InterMilan pic.twitter.com/Zor5AQVqZQ

— AC Milan (@acmilan) October 16, 2020
AC Milan Coach Stefano Pioli's statements courtesy of acmilan.com.
AN IMPORTANT TEST FOR AC MILAN
"We have our own identity and way of playing out on the pitch. For us, the tests never stop: we know that this will be an important and difficult test, but we've prepared well in the little time we had available. We feel ready."
FANS
"Unfortunately, there won't be a crowd, but we'll take to the pitch aware of the importance of this match and what it means. We need to be ready to play well and be better than our opponents."
THE GROWTH PROCESS
"I'd like to thank Carlo Ancelotti for his kind words. Our journey began a year ago, but I can also say that we're still in the early stages: we still have plenty of room for improvement. We'll be facing the side that everyone is tipping for the league title, but we're going to take to the pitch with the objective to do better than them."
IBRA'S CONDITION
"Zlatan has been smiling and is in a positive and determined frame of mind. He's only been training for a week but is feeling fine. He's ready to play, but we still need to assess how many minutes he's got in his legs."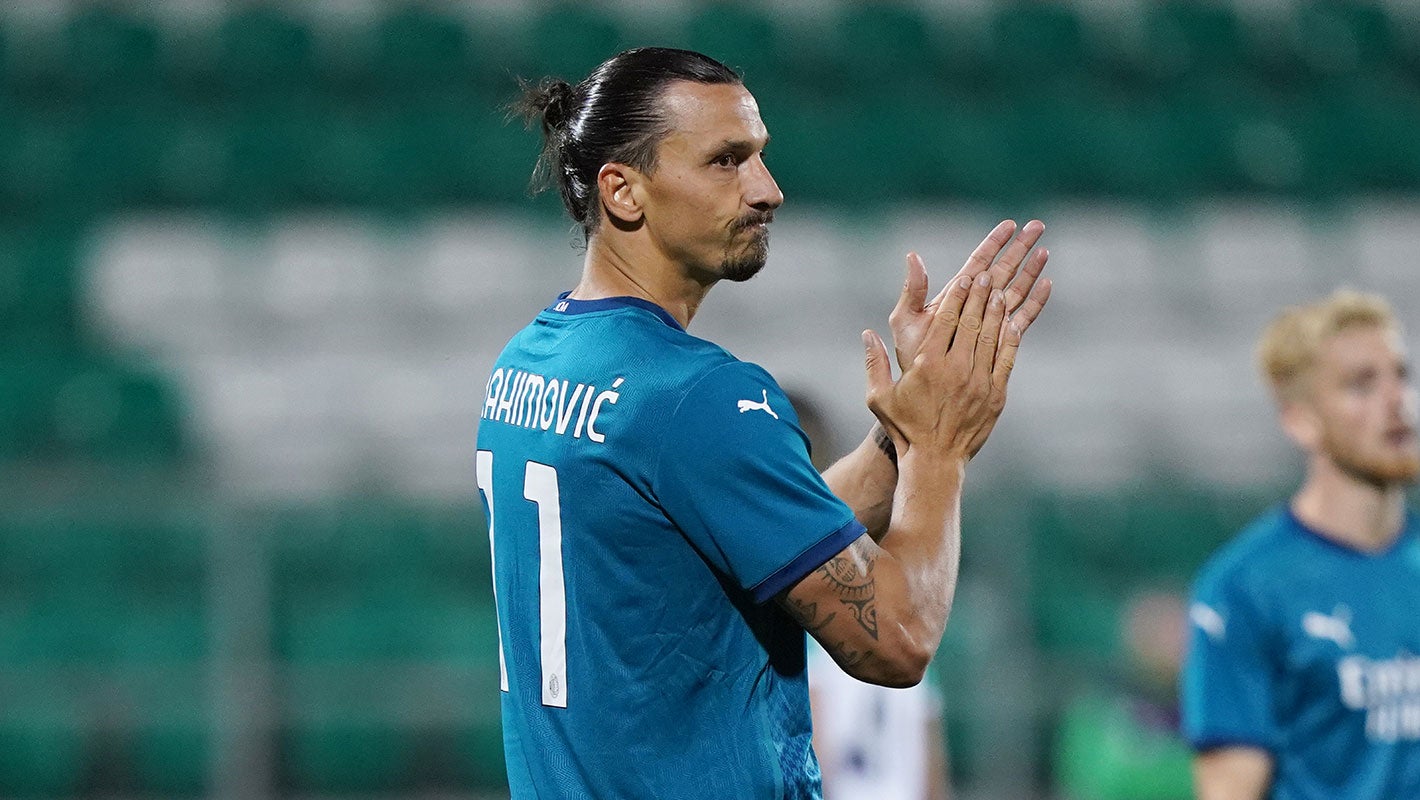 HOW AC MILAN ARE DOING GOING INTO THE GAME
"We're doing well, but this is also the case for them. Beating such a strong side would give us enthusiasm and even more confidence in the qualities we have, but we need to take it game by game. I believe that our Derby defeat last season was very important: we drew many lessons from it and showed quality, while we also proved that we can match them. At the same time, we also learned that all it takes is a moment of carelessness to be punished. Since that match, we've grown a lot."
THE OPPONENTS
"We'll be facing a side with a system that sees players occupy precise positions on the pitch. Inter are very strong, but, like all teams, also have weaknesses. We need to remain composed and understand when it's necessary to press and when we need to bide our time. Our approach to the match will be the same as it usually is: we'll be intense and won't hold off. This will also apply to them. I'm therefore expecting a spectacular game."
HAUGE, REBIĆ AND KJÆR
"Jens is a smart kid, he's picking things up quickly. He's fast and technical and can be important for our style of play. I don't think Ante will be available for tomorrow, he'll be looked at next week and then we'll have a better idea of when he'll return. Simon is an intelligent lad and an absolute professional, the contribution he's making is of the highest level. Despite the fact we're lacking numbers in defence, the return of Romagnoli will allow us to continue our defensive work."
AC MILAN'S START TO THE LEAGUE SEASON
"Our path at the beginning of the season was important in terms of preparing for this match. Some people think that the three games we won were easy, but we know that it's never easy to win. We also know just how important it was to go beyond the Europa League preliminary stages. Zlatan's return is an additional boost going into the Derby."