By Anna Italia
Follow me in Twitter @ItalianSerieA,
Facebook: Anna Italia Page
We have completed the 2018 FIFA World Cup European Qualifiers Group G Matchday 5 on Friday 24 March 2017.   Italy defeated Albania at the Renzo Barbera Stadium in Palermo:  Italy 2 – 0 Albania.    Italy reaching 13 points keeping the 2nd position while Spain remain in the 1st position also with 13 points after defeating Israel with a 4-1.     Matchday 6 will be played from Friday 9 to Sunday 11 June 2017.  Italy will face Liechtenstein on Sunday 11 at the Friuli Stadium.
UEFA World Cup Qualifiers Standing Group G – Up to Matchday 5
UEFA WORLD CUP QUALIFYING  GROUP G
Overall
Home
Away
 Rank
 Teams
P
W
D
L
F
A
W
D
L
F
A
W
D
L
F
A
GD
PTS
 1
 Spain
5
4
1
0
19
2
3
0
0
16
1
1
1
0
3
1
17
13
 2
 Italy
5
4
1
0
13
4
1
1
0
3
1
3
0
0
10
3
9
13
 3
 Israel
5
3
0
2
9
9
1
0
1
3
4
2
0
1
6
5
0
9
 4
 Albania
5
2
0
3
4
8
1
0
2
2
6
1
0
1
2
2
-4
6
 5
 Macedonia
5
1
0
4
7
11
0
0
2
3
5
1
0
2
4
6
-4
3
 6
 Liechtenstein
5
0
0
5
1
19
0
0
3
0
9
0
0
2
1
10
-18
0
==============================
Ticket option for Italy National team games

==============================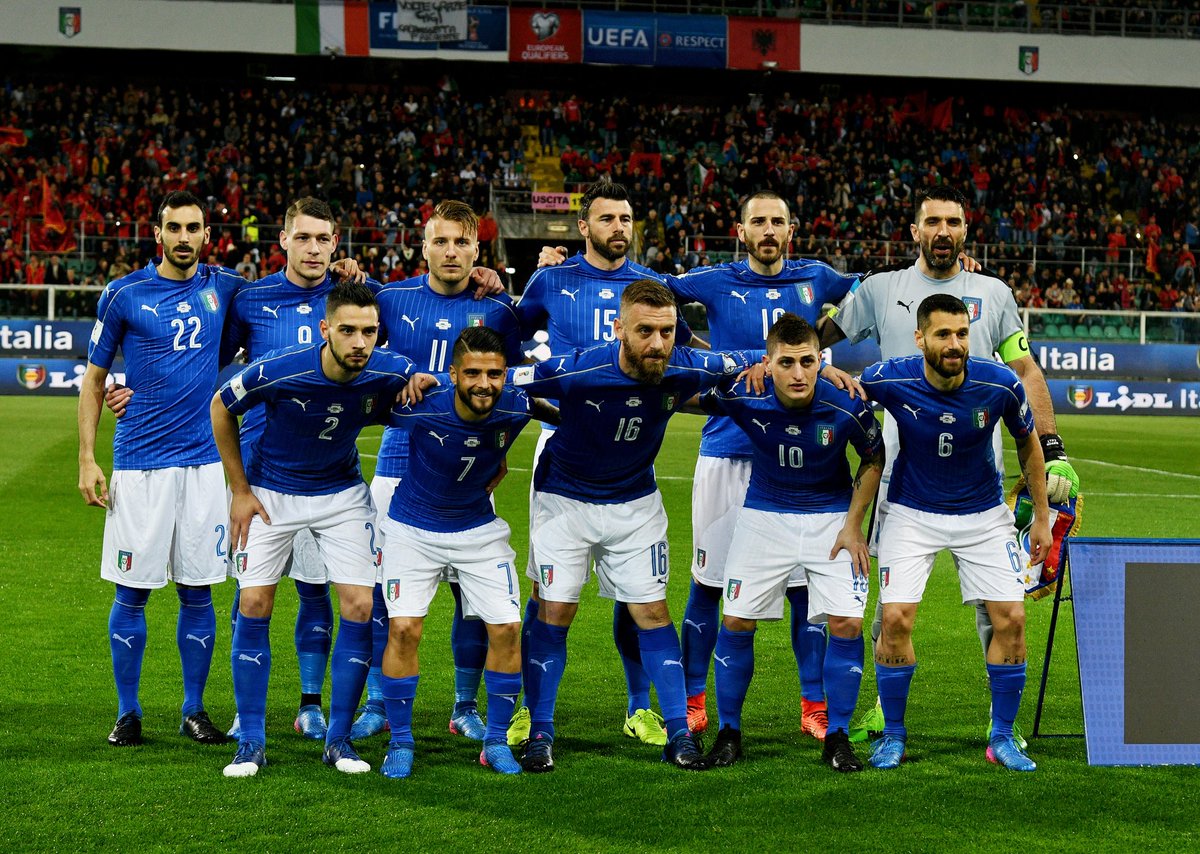 Photo:   twitter.com/azzurri